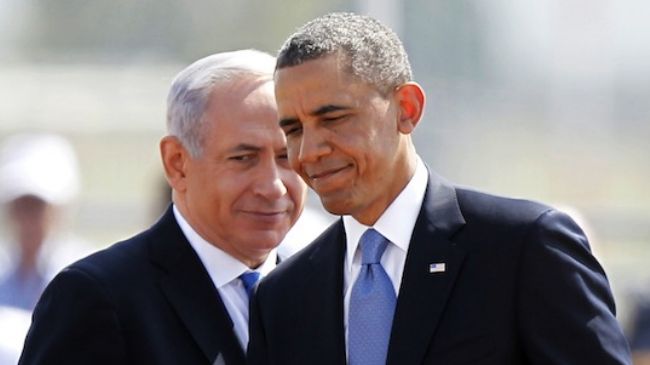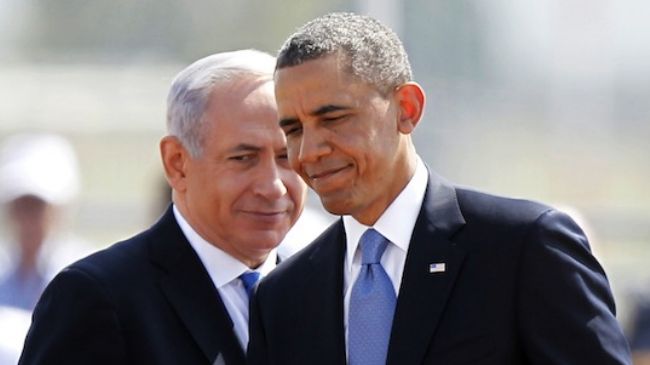 The ongoing nuclear talks in Geneva have caused a rift between the United States and Israel over loosening sanctions imposed against Iran.
The White House has offered to relax sanctions against Tehran with progress of negotiations currently held between Iran and the US, Russia, China, Britain, France and Germany in Geneva.
American officials said they are seeking a "first step" agreement with Iran that would grant some "limited, temporary, reversible" sanctions relief.
A top US administration official told reporters on Thursday that easing sanctions "would put time on the clock to give room for us to negotiate a comprehensive final agreement."
However, Washington's proposal has infuriated Israeli Prime Minister Benjamin Netanyahu.
"Israel is completely opposed to these proposals," Netanyahu said on Thursday. "I believe that adopting them would be a mistake of historic proportions and they should be completely rejected."
White House Press Secretary Jay Carney defended the offer, saying the US is proposing a "limited, targeted" and "easily reversible" easing of some economic sanctions.
When asked about the hawkish Israeli prime minister's anger over the US proposal, Carney said it is "absolutely the right approach" to see whether Iran is serious about the talks.
He added that "there is unity" among the other countries negotiating with Iran "on both the objective and the process that we're pursuing at this time."
The first round of nuclear talks between Iran and the five permanent members of the UN Security Council plus Germany concluded in Geneva on Thursday. The two sides are set to meet again on Friday.
Meanwhile, a US State Department official said the meeting between the Iranian and US delegation has been "substantive and serious."