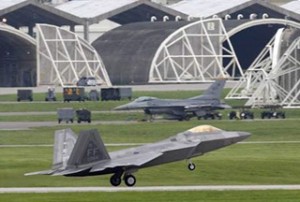 US Secretary of State Hillary Clinton and her Japanese counterpart have failed to resolve a row over a US military base in Japan.
Clinton said on Tuesday she had urged Tokyo anew to follow through on a deal to relocate the US Futenma base on the southern Japanese island of Okinawa.
She made the remarks after an 80-minute discussion with the Japanese Foreign Minister Katsuya Okada in Hawaii.
Tokyo's relations with Washington have been strained over a number of issues since the current Japanese Prime Minister Yukio Hatoyama took office last year.
Hatoyama has suggested that the Futenma base should be moved off the island of Okinawa or even outside of Japan altogether.