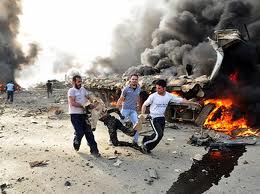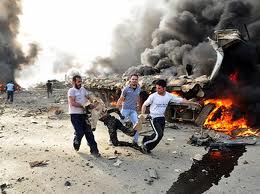 Russia has censured the United States for backing armed groups in Syria, saying Washington's failure to condemn the recent deadly bomb attack in Damascus signifies that the US "justifies terrorism" against Syria.
"This is a quite awful position, I cannot even find the words to make clear how we feel," Russian Foreign Minister Sergei Lavrov told reporters on Wednesday.
"This is directly justifying terrorism. How can this be understood?" he said.
Lavrov also criticized the Arab League for offering 'conflicting solutions' to the Syrian unrest.