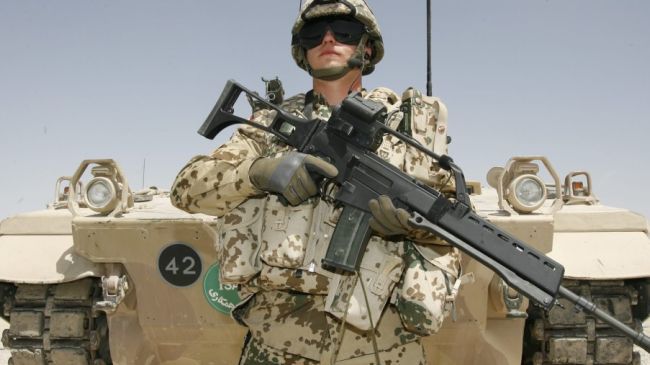 A foreign soldier serving with the US-led International Security Assistance Force (ISAF) has lost his life due to non-combat injuries in the northern part of Afghanistan.
"An ISAF service member died as a result of a non-battle related injury in northern Afghanistan today," ISAF said in a brief statement released on Sunday.
However, the Western alliance did not announce the name or nationality of the soldier.
According to official figures released by the website icasualties.org, the death marks the first casualty among foreign soldiers in May.
The website added that the overall number of ISAF soldiers killed so far this year in Afghanistan stands at 30, out of which 18 are American.
A total of 160 US-led soldiers lost their lives in Afghanistan in 2013. However, 2010 remains the deadliest year for US-led military casualties, with a death toll of 711.
The Taliban recently announced the start of their "spring offensive" across Afghanistan and vowed to increase their attacks on US-led troops stationed in the country as well as Afghan forces.
The militant group added that attacks during the coming "fighting season" would target US military bases, diplomatic missions and vehicle convoys. It also warned that Afghan translators, government officials, politicians and judges would be targeted before the US-led NATO mission ends at the end of this year.
There are still about 51,000 US-led NATO troops in Afghanistan, which are set to withdraw by December this year. A small number of US troops, however, may stay in the country if a long-delayed deal is signed between Kabul and Washington.
The United States and its allies invaded Afghanistan in 2001 as part of Washington's so-called war on terror. The offensive removed the Taliban from power, but the country is still gripped by insecurity.