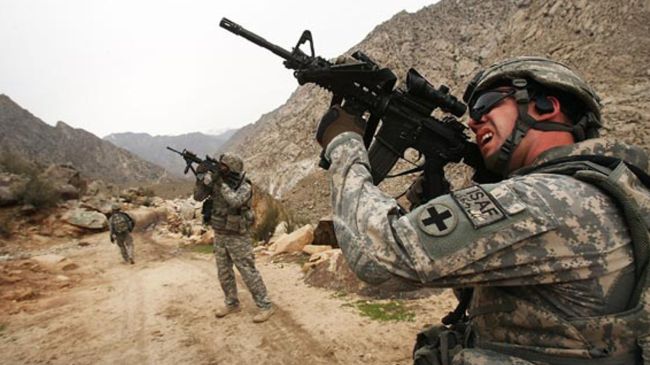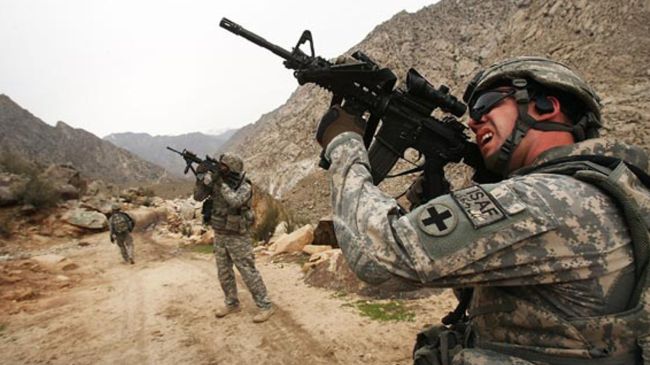 A foreign soldier serving with the US-led International Security Assistance Force (ISAF) has died of non-combat-related injuries in the troubled southern Afghanistan, the western military alliance says.
ISAF released a statement saying the soldier died on Wednesday, but it did not disclose the soldiers' nationality, nor did it provide further details on the incident.
Most of the troops stationed in the volatile region are Americans.
The soldier is believed to be the first foreign military fatality in 2014. More than 160 US-led troops were killed across Afghanistan in 2013.
However, 2010 remains the deadliest year for foreign military casualties with a death toll of 711.
At least 3,409 foreign soldiers have been killed in Afghanistan since the US-led invasion of the country in 2001.
US-led troops and Afghan forces are falling prey to Taliban attacks on an almost daily basis.
The increasing number of military casualties in Afghanistan has caused widespread anger in the United States and other NATO member states, undermining public support for the Afghan war.
The US and its allies invaded Afghanistan in 2001 as part of Washington's so-called war on terror. The offensive removed the Taliban from power, but the country is still gripped by insecurity.