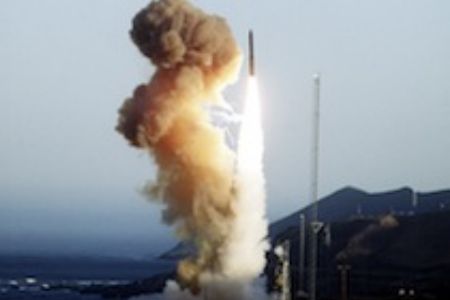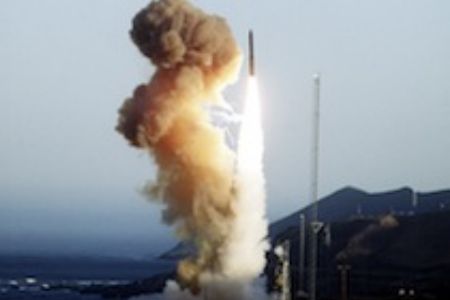 The US Air Force has temporarily lost sight of 50 nuclear intercontinental ballistic missiles (ICBMs) due to an unknown engineering failure.
The Warren Air Force Base in Wyoming lost communication with the ICBMs for 45 minutes on Saturday, which comprise one-ninth of its nuclear arsenal.
The cause remains unknown but there is no evidence of foul play.
Although the incident occurred on Saturday, US President Barack Obama was not briefed on the situation until as late as Tuesday.
The military is assuming the breech was due to a hardware failure with the underground cables located beneath the base, reports said.
"We've never had something as big as this happen," a military officer said.
"[At an extreme] we can deal with maybe 5, 6, or 7 at a time, but we've never lost complete command and control and functionality of 50 ICBMs," The Atlantic quoted him as saying.
Air Force spokesman Lt. Col. Todd Vician said, "The missiles were always protected. We have multiple redundancies and security features, and control features."
But one military official, who spoke on condition of anonymity, told the Associated Press that equipment in the launch control center has had unspecified communication problems in the past.
The 150 Minuteman III ICBMs are part of the 319th Missile Squadron at the Warren Air Force Base near Cheyenne, Wyoming.
The US has a stockpile of 450 ICBMs located at different Air Force bases throughout the country, including in Montana and North Dakota.