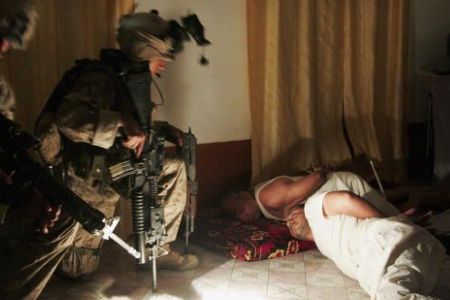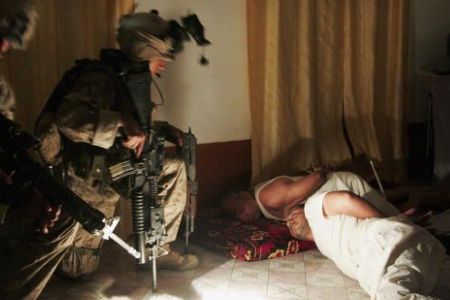 US military documents recently released by the whistleblower website WikiLeaks include complaints by Iraqi detainees alleging they were abused by US marines.
US Marines stopped an Iraqi civilian at a check point as he was driving home. After searching his car, the US forces detained the man, cuffed and blind-folded him and took him to an unknown destination.
The victim's plight started after the interrogation when he was again handcuffed and blind-folded and consequently placed in a cell where the marines engaged in kicking and hitting him with a stick on his chest and back, says one Wikileaks document.
He was placed on his stomach and someone placed his boot on the victim's back. He was then taken to a military camp in Fallujah.
Another document shows that a civilian riding in a taxi was stopped, and forced out of the car. He was told to face down on the ground and was kicked on the back of his head and his chin hit the ground.
He was then cuffed and blind-folded, and placed in a humvee (high mobility multi-purpose wheeled vehicle) where he was hit on the nose and knocked against the sides.
Meanwhile, another Iraqi civilian detained by the marines complained that he was severely punched all over his body by the apprehending unit, according to a third document.
All the three arrests and alleged cases of abuse took place in 2005.
WikiLeaks has released around 400,000 classified documents on the seven-year presence of the US military in Iraq following the invasion of the country in 2003.
Wikileaks founder Julian Assange, whose website has also exposed documents on a similar US-led war in Afghanistan, has hailed the disclosure as one "about the truth" behind the war.