Iran
North America
US maximum pressure failed, proud Iranians stand tall: Foreign Ministry spokesman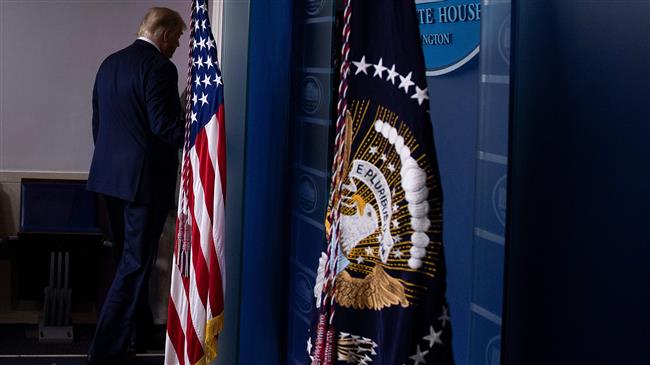 Iran's Foreign Ministry spokesman says the US policy of exerting "maximum pressure" on the Islamic Republic in order to force it into submission has failed along with all "charlatans behind it" while the Iranian nation still stands tall.
Saeed Khatibzadeh made the remarks in a Sunday tweet in response to an offensive tweet by US Secretary of State Mike Pompeo in which he had insulted the Iranian nation by describing elections in Iran as "a joke" and claiming that Iranian people are starving as a result of the pressures caused by US sanctions.
Pompeo's tweet came after the office of the Leader of the Islamic Revolution Ayatollah Seyyed Ali Khamenei posted a tweet in which it described the chaotic situation in the United States following the recent presidential vote as a spectacle.
"This is an example of the ugly face of liberal democracy in the US," the Leader's office's tweet said.
The situation in the US & what they themselves say about their elections is a spectacle! This is an example of the ugly face of liberal democracy in the US. Regardless of the outcome, one thing is absolutely clear, the definite political, civil, & moral decline of the US regime.— Khamenei.ir (@khamenei_ir) November 7, 2020
Reacting to Pompeo's insulting tweet, Khatibzadeh said the United States' so-called maximum pressure policy against Iran has failed along with "the outlaw charlatans behind it."
"Soon he'll be on ash heap of history, as proud Iranian ppl stand tall," he added.