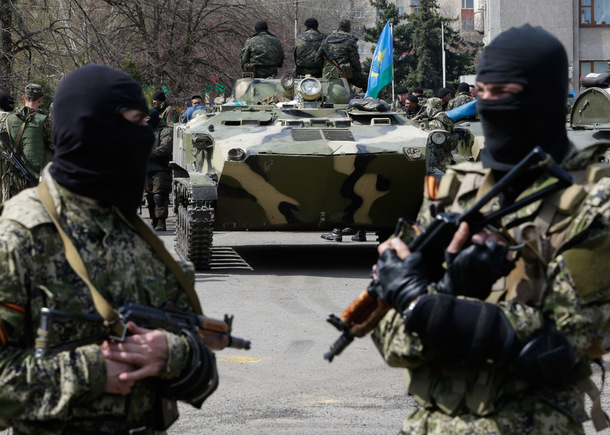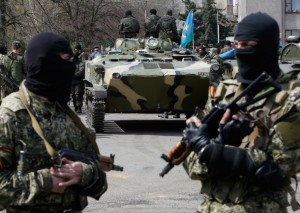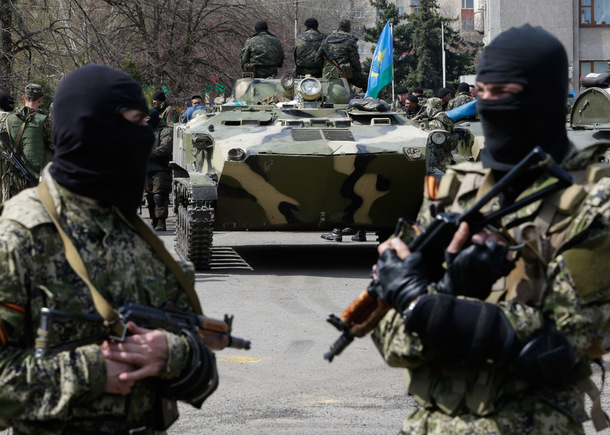 German newspaper reported that about elite commandos of a notorious US private security firm, Academi, are involved in a punitive operation mounted by Kiev against federalization supporters in eastern Ukraine.
German Bild am Sonntag newspaper reported on Sunday that Academi mercenaries participate in attacks against federalization supporters near Slavyansk. So far, it's unclear who hired them.Ukrainian military offensive against separatist activists
In April 29, Germany's Federal Intelligence Service (BND) informed the Angela Merkel government about Academi commandos' involvement in Kiev's military operations in eastern Ukraine.
Academi, formerly known as Backwater (renamed in 2009), gained notoriety for killings of civilians in Iraq, arms smuggling and other crimes.
Meanwhile, Russian news agency, ITAR-TASS, quoted a source as saying that private military company will be in charge of suppressing protest movements in Eastern Ukraine. According to him, the name of the company is Greystone Limited.
The source added that Ukrainian authorities believe that the Security Service is not able to suppress the protest mood and neutralize the leaders and activists of the pro-Russian movement in the eastern regions.
In particular, the source said, the acting president Alexander Turchinov shares this opinion. "Therefore it was decided to attract foreign mercenaries, who will serve as political police and state security protection," the source said citing a representative of the Security Service.
For its part, Russian Foreign Ministry said that media reports on Kiev's intention recruit personnel from private foreign military companies "in order to maintain law and order" may suggest that the Ukrainian leadership wants to suppress civil protest and discontent.
"Anyway, one can state that in the absence of support from the Ukrainian population, the Maidan government has only one option if it wants to remain in power – to mobilize any support possible from foreign sponsors, including foreign mercenaries," the Russian Foreign Ministry said in a commentary.