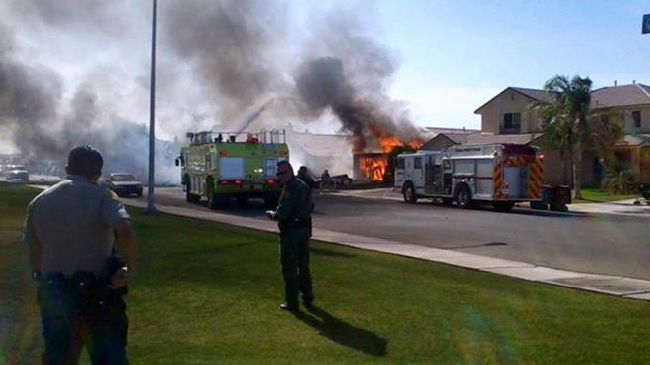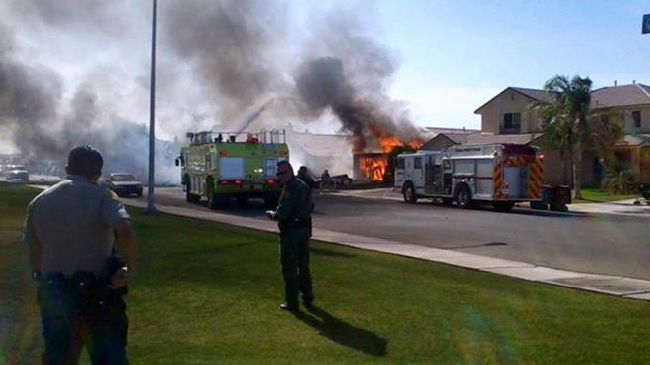 A US Marine jet has crashed into a residential area in the city of Imperial in Imperial County, southern California.
The city's fire chief said Wednesday evening that two houses caught fire after the jet crashed into buildings.
All the residents escaped and no one was injured. The pilot also managed to eject safely but is taken to a hospital for observation.
The AV-8B Harrier jet from the Marine Corps Air Station at Yuma, Arizona, crashed about 4:20 p.m., according to a spokesman for the 3rd Marine Aircraft Wing at Miramar Marine Corps Air Station in San Diego.
Eight homes were evacuated due to the crash, with three considered a total loss, the Marines said.
The Marines also said the cause of the crash is under investigation. The Harrier jet is capable of a vertical takeoff and landing.