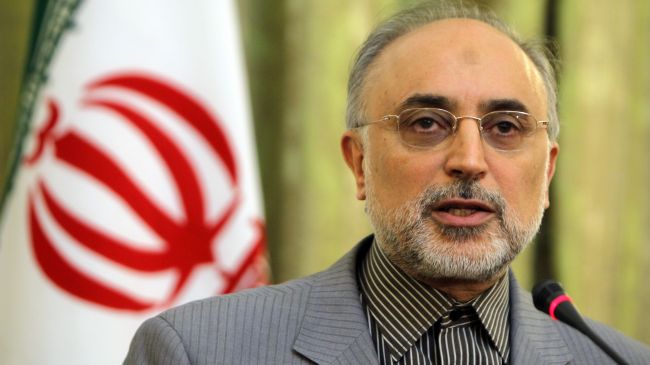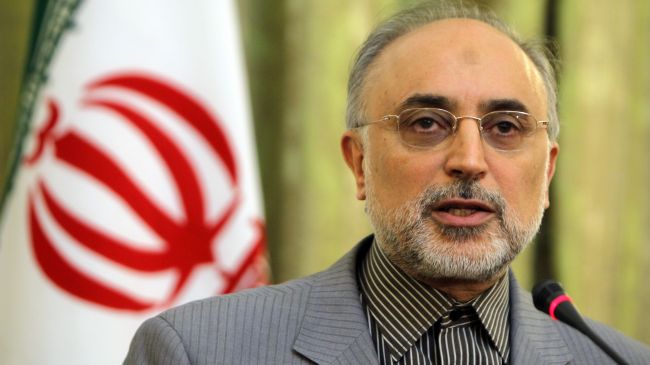 Iranian Foreign Minister Ali Akbar Salehi says the United States must first prove its good intentions before any future talks with Iran.
Speaking at a rally to commemorate the 34th anniversary of the victory of Iran's Islamic Revolution in Tehran on Sunday, Salehi said Iranians have not achieved their independence easily, and arrogant powers must know that they will safeguard it with strength.
He added that the Americans must prove their goodwill and sincere intentions before any bilateral negotiations with Iran.
"They [Americans] should not be aiming the gun, on the one hand, while on the other hand, claim [to be ready] for talks and such contradictions must be resolved."
Salehi said the Islamic Republic is based on rationality and wisdom, and "we do not believe that international disputes can be resolved through the use of force."
At the 49th annual Munich Security Conference in Germany on February 2, the US Vice President Joe Biden said Washington was ready to hold direct talks with Iran over the country's nuclear energy program.
However, he noted that "there will be continued pressure and isolation," insisting that if Iran abandons "the illicit nuclear program and your support for terrorism, there will be meaningful incentives."
In a strong response, the Leader of the Islamic Revolution Ayatollah Seyyed Ali Khamenei lashed out at the idea of any talks with the United States under pressure and threats.
"I am not a diplomat. I am a revolutionary and speak frankly, honestly, and firmly. An offer of talks makes sense only when the side [that makes the offer] shows its goodwill," Ayatollah Khamenei said in a Thursday meeting with the officials and commanders of Iran Navy.
"You (the Americans) point the gun at Iran and say either negotiate or we pull the trigger! You should know that pressure and negotiations don't go together, and that the [Iranian] nation will not be intimidated by such things," the Leader added.