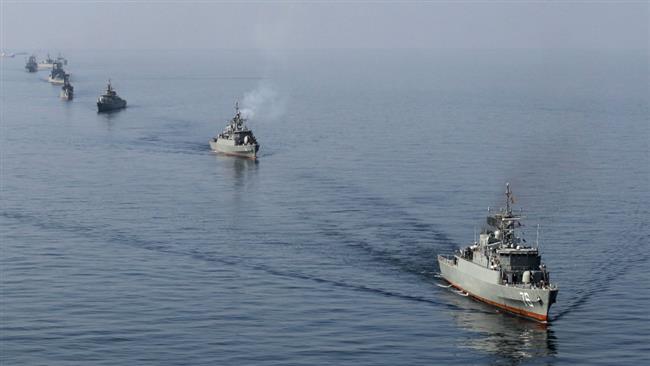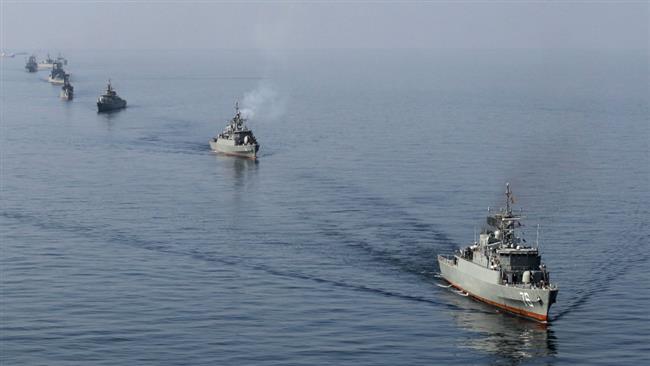 The Pentagon says the US Navy ships will no longer accompany American and British flagged cargo vessels passing through the Strait of Hormuz near the Persian Gulf.
Pentagon spokesman Col. Steve Warren told reporters in Washington on Wednesday the US military order authorizing the mission expired yesterday and commanders chose not to renew it.
The US Navy has been accompanying American-flagged ships passing through the strait since Thursday in response to last week's detention of a Marshall Islands-flagged cargo ship by Iran.
US Navy warships also began escorting British-flagged commercial vessels through the Strait of Hormuz on Monday.
The protection mission ended on Tuesday but US warships will remain in the area to conduct "routine maritime security operations," Warren said.
He added that the US naval commander in the Persian Gulf region "adjusts his mission based on his view of the conditions" and there had been "several days without incident."
Pentagon officials said on Thursday that the escorts are temporary and not every ship will necessarily be accompanied by the Navy.
The Strait of Hormuz is a navigable waterway between the Persian Gulf and the Gulf of Oman.
The Strait of Hormuz
Located on the southern coast of Iran, the strait is one of the world's most important oil shipping channels and a strategically important choke point.
Iranian forces boarded the Marshall Islands-flagged cargo vessel last week after it reportedly trespassed on Iranian waters. The ship remains in Iranian custody.
According to Press TV, the cargo ship was seized due to legal issues, with an Iranian Foreign Ministry source telling Press TV that the ship has been seized over financial violations.