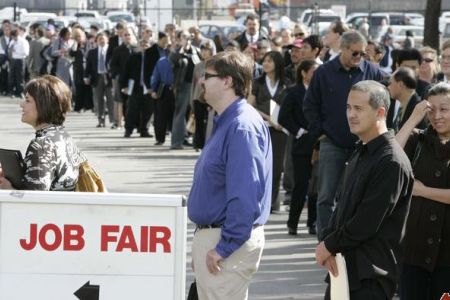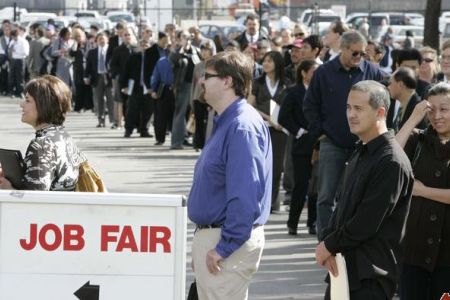 The number of new jobless claims filed last week in the United States rose unexpectedly to half a million, marking the highest record in nine months.
It was the third straight week that first-time jobless claims were on the rise, suggesting that the US private sector may report a net loss of jobs in August for the first time this year, the Associated Press reported.
US Labor Department said on Thursday that initial jobless claims rose by 12,000 last week reaching 500,000.
The fall of activities in the housing sector has led homebuilders and construction firms to lay off more workers. The government is also reducing the number of its employees to help reduce the budget gap.
"The rise in initial jobless claims over the past three weeks makes it difficult to maintain confidence in the recovery and suggests the labor market is backtracking more than we first expected," AP quoted Ryan Sweet, an economist at Moody's Analytics, as saying.
In July, private employers added 71,000 jobs. However, the loss of 202,000 government jobs, including 143,000 temporary census positions, offset this increase.
Many analysts are worried that the US economic growth will retreat even further in the second half of 2010.