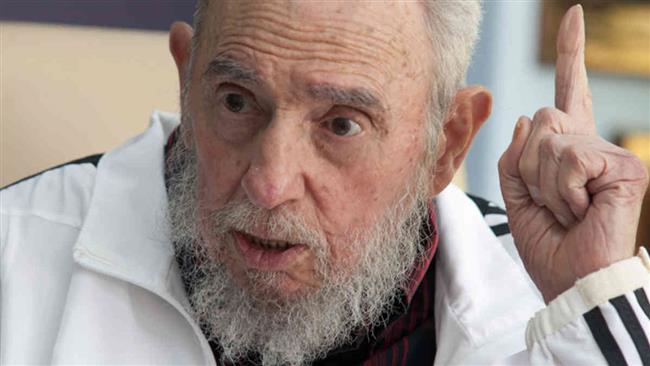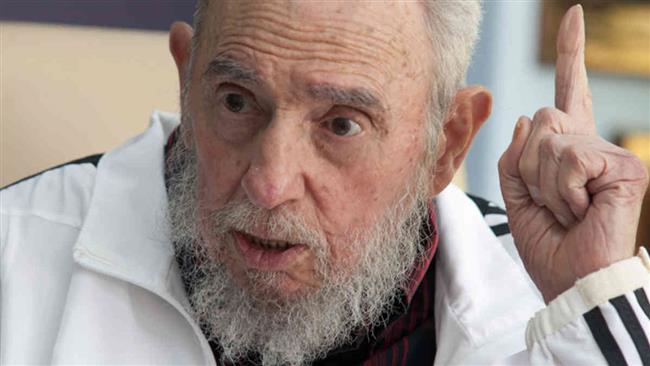 Former Cuban president Fidel Castro says Washington owes "millions of dollars" to Havana because of the decades-long illegal US sanctions against the Latin American nation. 
Castro, who celebrated his 89th birthday on Thursday, made the remarks in an article published a day before US Secretary of State John Kerry is scheduled to visit Cuba to reopen the US embassy in Havana.
"Cuba is owed compensation equivalent to damages, which total many millions of dollars, as our country has stated with irrefutable arguments and data in all of its speeches at the United Nations," Castro wrote on Thursday.
Last month, the United States and Cuba reached a historic agreement to reopen embassies in Washington and Havana.  The deal constitutes one of the key foreign policy achievements of the Obama administration.
Obama announced in December that Washington will start talks with Cuba to normalize diplomatic relations, marking the most significant shift in US foreign policy towards the country in over 50 years.
The two countries held 18 months of secret talks that led to a joint announcement on December 17 that the two long-time adversaries would restore diplomatic relations and release prisoners on both sides.
Obama held talks with his Cuban counterpart Raul Castro in April, the first meeting between the nations' leaders since 1956.
The United States broke off diplomatic relations with Cuba in 1961, two years after Raul's older brother, Fidel Castro, came to power.
Washington imposed an official embargo against Havana in 1962. Analysts have denounced US sanctions against Cuba as a form of collective punishment and called it a "war crime".
The trade embargo Castro referred to in his article on Thursday remains in place despite the new US policy to restore diplomatic ties with Cuba.
.