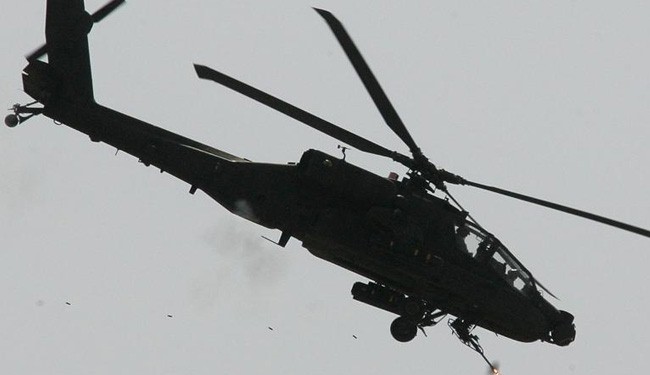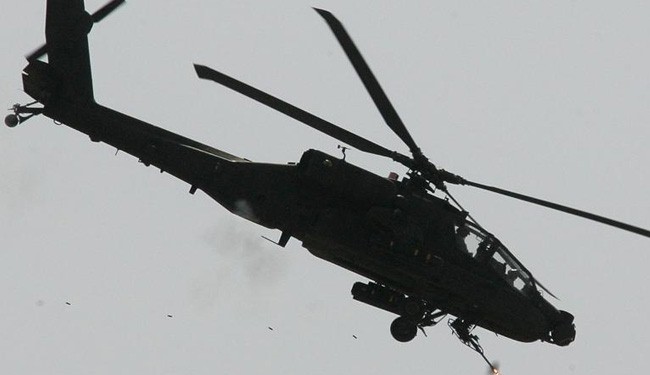 The Pentagon says it plans to sell 24 Apache attack helicopters to Iraq in a deal worth $4.8 billion to help Baghdad battle anti-government militants.
Iraqi Prime Minister Nuri al-Maliki's government has lobbied Washington for weapons and intelligence as it takes on Al-Qaeda-linked militants in Anbar province but it remains unclear if US lawmakers will approve the proposed package.
The Pentagon confirmed to Congress the planned arms sale, which also includes 480 Hellfire missiles and associated radar and navigation systems, according to the Defense Security Cooperation Agency (DSCA), which oversees foreign arms sales.
It had separately notified Congress of plans to lease six Apache choppers to allow for training Iraqi pilots on the aircraft, in a proposal worth $1.37 billion.
"This proposed sale supports the strategic interests of the United States by providing Iraq with a critical capability to protect itself from terrorist and conventional threats, to enhance the protection of key oil infrastructure and platforms, and to reinforce Iraqi sovereignty," the DSCA said.
The Boeing AH-64 helicopters will help provide Iraqi forces with "close air support, armed reconnaissance and anti-tank warfare missions," it said.
For weeks, parts of Ramadi and all of Fallujah in western Iraq have been in the hands of anti-government militants, including members of the Al-Qaeda-linked Islamic State of Iraq and the Levant (ISIL).
The militants' recent gains have marked the first time they have openly controlled Iraqi cities since the 2003 US-led invasion.
The US military said earlier this month it is preparing to ship several thousand M-16 and M-4 assault rifles as well as ammunition to help Iraqi forces against militants in the west. Officials also have said Washington is looking at possibly training Iraqi forces in a third country.