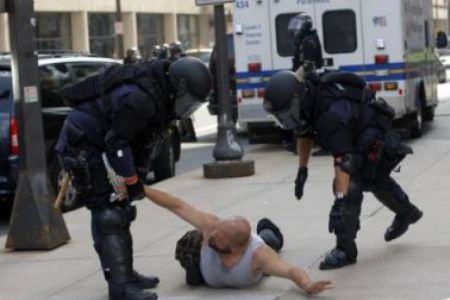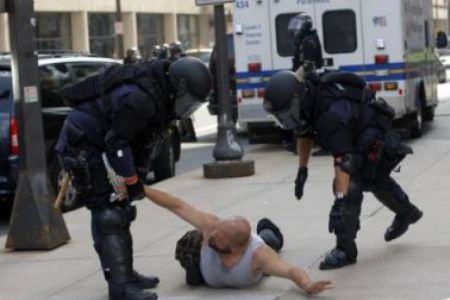 Many in America believe that police brutality is widespread in the county as the family of a young graffiti artist, who died after being tased by the Miami police, is demanding a probe into the police action.
"Tasers are considered non-lethal weapons, however, there have been numerous cases throughout the United States and Canada where people have died as a result of the utilization of tasers," Detroit-based Abayomi Azikiwe, editor of Pan-African News Wire told Press TV on Monday.
Police officers, who fatally shocked the 18-year-old artist by a Taser during a chase in Florida, were allegedly "laughing and high-fiving" as their victim lay motionless on the ground, according to eyewitnesses.
Israel Hernandez-Llach was painting the wall of an abandoned McDonalds around 5 a.m. Tuesday when officers confronted him. Grafitti is typically a misdemeanor in Florida if the damage to the property is less than $1,000.
People should "mobilize and organize against police brutality," Azikiwe said.
"There has to be a rethinking of the utilization of force inside the United States but if you look at the foreign policy of the US, these same types of values are enacted against people around the world, whether they are in Yemen through drone attacks, or Pakistan through airstrikes, or against other nations around the world where the United States is involved in all types of deadly military force against people, many of whom have absolutely no reason to be attacked by US."