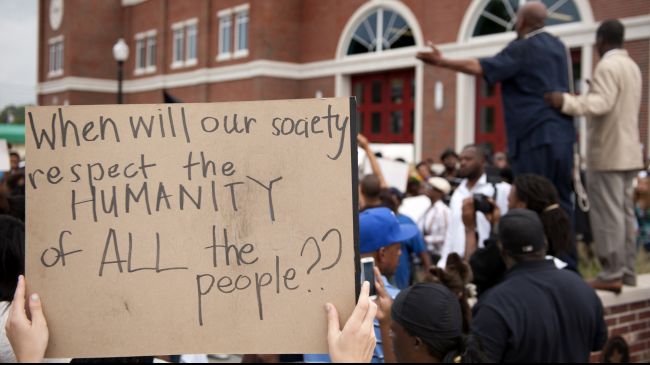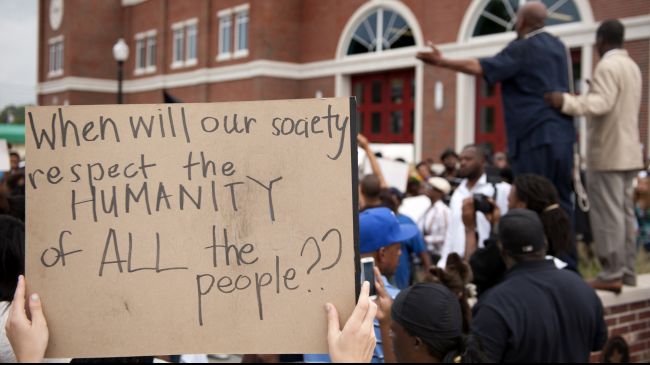 US police kill African-Americans with impunity
A prominent political commentator says US police officers are brutalizing and killing African-American people with greater impunity.
Bruce Dixon, from the Georgia Green Party in Atlanta, said during an interview with Press TV that Killing people, particularly African Americans, has essentially become a trend in the United States.
He also strongly criticized the excessive use of force by police to curb the ongoing protest rallies against such killings.
"Brutalizing innocent people, murdering innocent people and the culture of immunity and the impunity enjoyed by police all over the United States are not the problem, but the problem only arises when the citizens get up and object to this behavior," Dixon said.
The remarks come as protesters took to the streets across the United States after a jury decided not to indict a police officer who shot dead unarmed black teenager Michael Brown in Ferguson.
St. Louis County prosecutor Robert McCulloch said on Monday night that Ferguson police officer Darren Wilson would not face charges for killing 18-year-old Brown on August 9.
Commenting on tricks and riot control techniques, Dixon said the FBI has dispatched hundreds of agents to protest-hit areas in order to spy on peaceful protesters and open cases against them.
The fatal shootings of several black people has reopened a fierce national debate in the United States on race and police brutality in dealing with minorities.