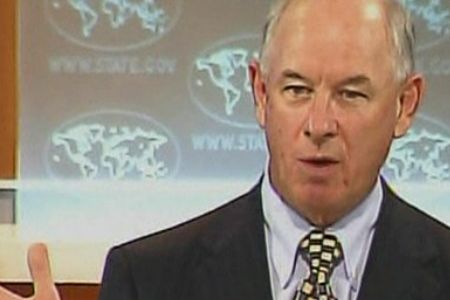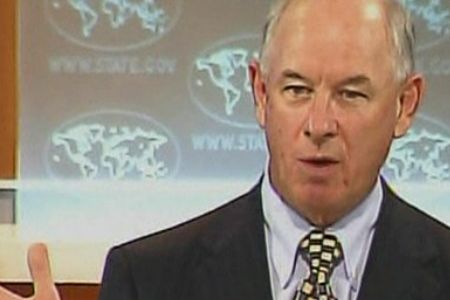 The United States has strongly denounced North Korea's threat of a "sacred war" against South Korea following the South's live-fire military drills.
US State Department spokesman Philip Crowley criticized what he characterized as Pyongyang's "belligerent words," dismissing them as unjustified.
North Korea's Armed Forces Minister Kim Yong-chun said on Thursday that the revolutionary forces of the DPRK are getting fully prepared to launch a "Korean style sacred war of justice" based on 'nuclear deterrent' at any time necessary.
This is while South Korean President Lee Myung-bak, touring a border outpost on Thursday, vowed a powerful response if the North waged any new attacks.
The new row comes following Seoul's decision to continue with its military exercises and carried on its largest live-fire drill on Thursday despite warnings of a looming conflict.
North Korea also issued a statement on Thursday calling the drills "provocative" and "offensive."
While Pyongyang, claiming ownership of nearby waters, considers the military exercises as an infringement of its territory, Seoul insists the drills are defensive.
Meanwhile, top US diplomat and former Energy Secretary Bill Richardson, who has visited North Korea in search of a way out of the deadlock, has announced that if Pyongyang resumes its attitude of restraint over the South's military drills, the revival of the six-party talks could preclude further tension on the peninsula.
The countries involved in the six-nation talks, which have been stalled for more than a year, comprise of China, Japan, the two Koreas, Russia and the United States.
Tensions climbed in the Korean Peninsula after North Korea allegedly shelled South Korean Yeonpyeong Island on November 23, killing four people.
The North, however, insists that its shelling was in response to a live-fire drill by the South.