North America
US rejection of Maduro's win smacks of 'mind-blowing hypocrisy', say netizens
Earlier this week, Venezuelan President Nicolas Maduro's ruling socialist party won a landslide in the country's regional elections, which expectedly ruffled many feathers in the US.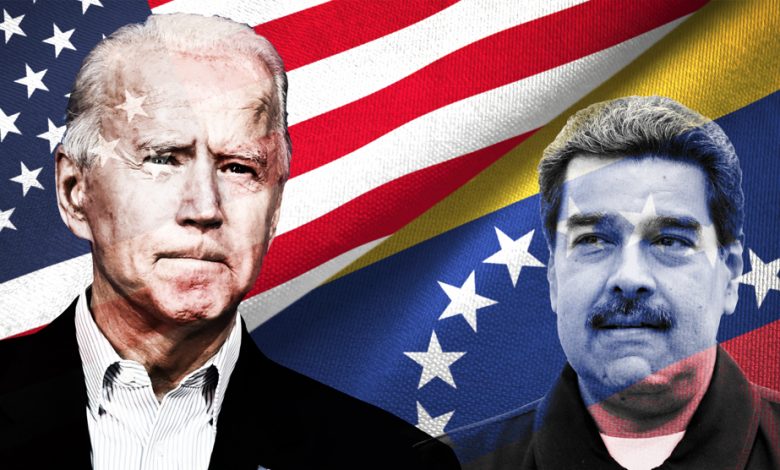 The corporate American media, toeing the same hard-nosed line as the conservative political elites in the country, dismissed the election outcome as "far from free and fair".
The theatrical reactions, however, have drawn counter-reactions from those who feel the US anger and outrage over Maduro's clean sweep smacks of arrogance that has come to define the US foreign policy.
As one expert noted, when it comes to the US policy towards Venezuela, the Joe Biden administration has not learnt from failures of the previous US administrations.
The rejection of Maduro's legitimacy, Steve Ellner wrote in The Progressive Magazine, dates back to early 2015 when the Barack Obama administration declared Venezuela "a threat to US national security", which then set the stage for Donald Trump's harsh sanctions on the Latin American country, "designed to intimidate global corporations into severing relations with Venezuela".
The exasperation displayed by American officials at Maduro's sweeping victory, which is reflected in media reports as well, comes after the strategy of supporting the unpopular, far-right leader Juan Guaidó backfired badly.
Social media has been flooded with posts denouncing the US criticism of the Venezuelan vote.
"I'm confused. The US corporate media is always calling Venezuela a "dictatorship" with sham elections. So why is Guaido conceding his party needs to "rebuild" if the elections are illegitimate," wrote one Twitter user, sharing a report about the Venezuelan opposition conceding the defeat.