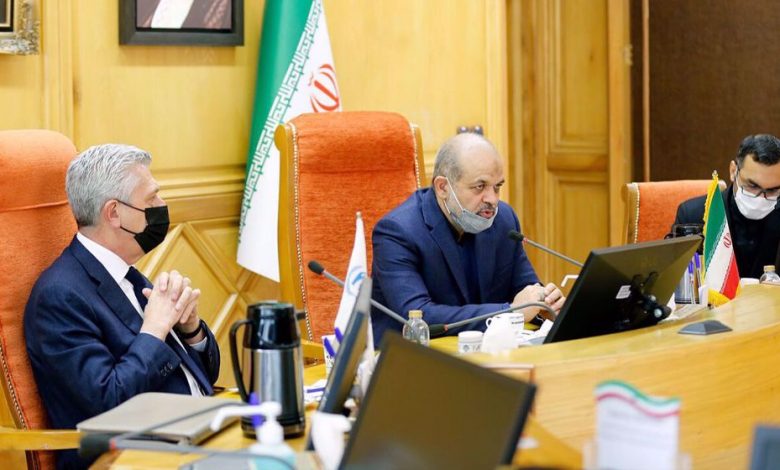 Iran's interior minister says the United States is the root cause of the current problems facing the war-torn Afghanistan, urging international bodies and European countries to fulfill their commitments toward migrants.
Ahmad Vahidi made the remarks in a Monday meeting with UN High Commissioner for Refugees Filippo Grandi in Tehran, noting that Iran has a positive attitude toward the UN high commissioner's office because of its efforts to provide humanitarian services.
Referring to the United States' approach to Afghanistan, Iran's interior minister said, "The current situation and conditions in Afghanistan are caused by the United States, [because Washington] has blocked the Afghan people's money and this is the root cause of problems currently facing people of Afghanistan."
He slammed as "inappropriate" certain countries' treatment of migrants and added, "The Islamic Republic of Iran, with a humanitarian view, has always well treated foreign nationals, but this should not be a reason for Europeans not to fulfill their duty with regard to migrants and they should keep in mind that Europe is the main destination of these migrants."
The minister emphasized that Iran has never built up walls to block migrants' influx into the country although it has received little assistance from the international community in this regard.
"We expect the international community to understand this fact and to live up to its obligations vis-à-vis foreign nationals residing in Iran," Vahidi said.
Iran also expects "effective financial support from international organizations and the European Union" in order to provide more services to foreign nationals in the Islamic Republic, he added.
Around 300,000 Afghan migrants have entered Iran following the collapse of the Kabul government and the Taliban's takeover, at a time when the Iranian nation is facing unilateral sanctions and the international humanitarian bodies are keeping silent on such "inhumane" bans.
Afghanistan is facing what UN agencies have described as "one of the world's worst humanitarian disasters" since the collapse of Kabul in mid-August.
The US military withdrew its forces from Afghanistan 20 years after they invaded the country to topple the Taliban, in a war that killed, according to one estimate, between 897,000 and 929,000 people.
Since the Taliban regained power in Afghanistan, the US and its allies have imposed sanctions on the Central Asian country and deprived Afghans of any aid and assistance on the pretext of pressuring the Taliban.
However, human rights activists maintain that economic sanctions generally do not punish the rulers, but rather, hurt the population, lead to mass starvation, and fuel extremism in the targeted country.
Addressing the 112th session of the International Organization for Migration (IOM) Council earlier this month, an Iranian diplomat said the international community must speed up the delivery of humanitarian aid not only to Afghanistan but also to its neighboring states hosting a large flux of Afghan migrants before the winter encroaches.