North America
World News
US says Russian invasion of Ukraine no longer 'imminent' as it deploys more troops to Eastern Europe
The administration of President Joe Biden is no longer using the word "imminent" to describe a potential Russian invasion of Ukraine, backing away from an assessment US officials had repeatedly voiced in recent days.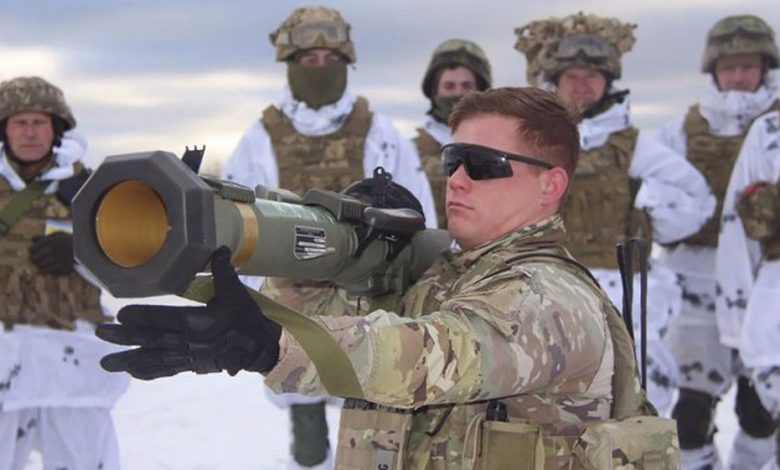 White House Press Secretary Jen Psaki announced the decision at a press briefing on Wednesday, saying the use of "imminent" was sending out a message US officials were not intending to send, while insisting that Russia could still invade Ukraine "at any time."
"I used that once. I think others have used that once. And then we stopped using it because I think it sent a message that we weren't intending to send, which was that we knew [Russian] President [Vladimir] Putin had made a decision," Psaki said.
"I would say the vast majority of times I've talked about it, we said he could invade at any time. That's true. We still don't know that he's made a decision," she added.
The decision to discontinue the use of "imminent" came after the description drew anger in Kiev last week, with Ukrainian President Volodymyr Zelenskyy indicating frustration with the term. On January 29, Zelenskyy criticized the Western states for stirring up panic by warnings of an imminent Russian invasion, saying the panic-triggering alerts are placing a heavy burden on the country's economy.
He called on the West to avoid creating "panic" in the face of the Russian troop buildup on Ukraine's border, stressing, "We don't need this panic."
US officials began escalating their warnings about the alleged Russian plan two weeks ago, when Psaki said at a news briefing that the security situation was "now at a stage where Russia could at any point launch an attack in Ukraine."
Relations between Russia and the West have hit a new low in recent weeks. The United States, its NATO allies, and Ukraine have accused Russia of amassing troops near Ukraine's border for a possible invasion. Moscow rejects the allegation and insists that deployments are defensive in nature.
The US military has placed 8,500 troops on heightened alert to prepare for deployment in Eastern Europe and bolster the NATO presence in the region. The US State Department has also approved shipments of US-made missiles and other weapons from NATO allies Lithuania, Latvia, and Estonia to Ukraine.
NATO members Britain and Poland have agreed to directly send arms to Ukraine, including handguns, ammunition, and anti-tank weapons.
The US and the European Union have threatened tough sanctions against the Kremlin in the event of an attack on or invasion of Ukraine.
US to send nearly 3,000 US troops to Eastern Europe to counter Russia
Meanwhile, the US military has announced that it will send nearly 3,000 extra troops to Poland and Romania to shield Eastern Europe from a potential spillover from the crisis over the massing of Russian troops near Ukraine.
Pentagon Press Secretary John Kirby said on Wednesday that the deployment will include roughly 2,000 US troops to Poland, and an additional 1,000 US service members based in Vilseck, Germany, would be sent to Romania.
He said the objective is to send a "strong signal" to Russia "and frankly, to the world, that NATO matters to the United States and it matters to our allies."
"We are making it clear that we're going to be prepared to defend our NATO allies if it comes to that. Hopefully, it won't come to that," Kirby said.
Later in the day, Kremlin spokesman Dmitry Peskov reacted to the news, saying the deployment of US troops in Europe is proof that Russia has reason to be worried.
"US de facto is continuing to pump up tension in Europe," Peskov said, adding that the deployments are "the best proof that we, as Russia, have an obvious reason to be worried," he said in a statement.
American and Russian diplomats held talks to resolve the crisis over Ukraine in January but failed to make a breakthrough. However, they agreed to continue the talks.
Russia has demanded legally binding guarantees from NATO that it will halt its eastward expansion and return to its 1997 borders. Moscow also demanded that the military alliance never admit Ukraine as a member.
However, the Kremlin says Russia's main security demands have not been taken into account by the US after Washington delivered written replies to Moscow.