US seeks excuse to redeploy troops in Iraq: Analyst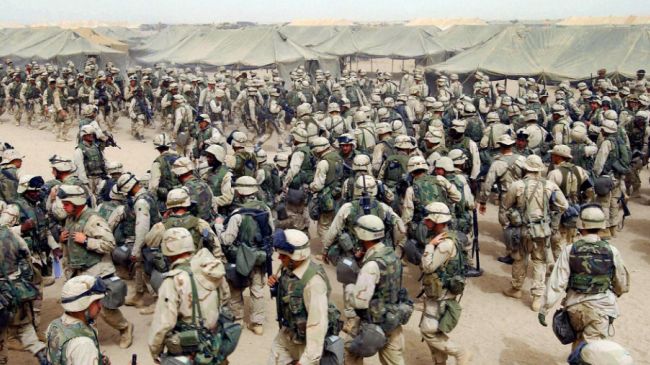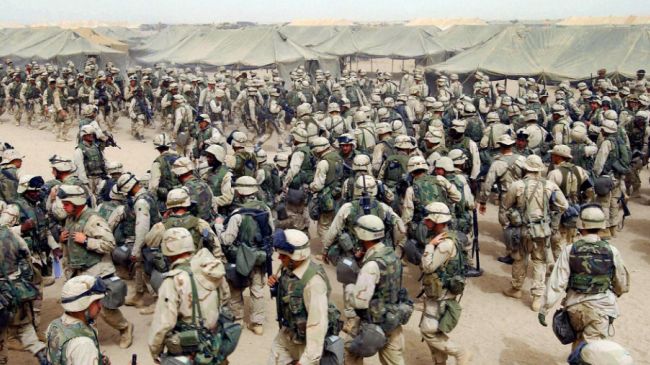 The United States has been trying to use ISIL as a pretext for the redeployment of ground forces to Iraq.
Daniel Patrick Welch, a political commentator from Boston, said in an interview with Press TV that the United States was using ISIL as a pretext "to get more boots back in Iraq."
Commenting on the ongoing conflict in Syria, the analyst further stressed that "the ISIL militant group was preliminary created by the US" in a desperate attempt to topple the legitimate government of Syrian President Bashar al-Assad.
The commentator went on to say that "the US and its supporters in Saudi Arabia" have been contributing to the destabilization of Syria by supporting ISIL and other Takfiri militant groups.
The remarks come as a US-led coalition has been striking what is said to be ISIL positions in Iraq and Syria over the past few months, but there is skepticism on both sides of the border about the real objective of the airstrikes.
The ISIL terrorists currently control some parts of Syria and Iraq. The militants have terrorized and killed people of all communities, including Shias, Sunnis, Kurds, and Christians.