North America
US sends 3,000 troops for military exercise with Baltic states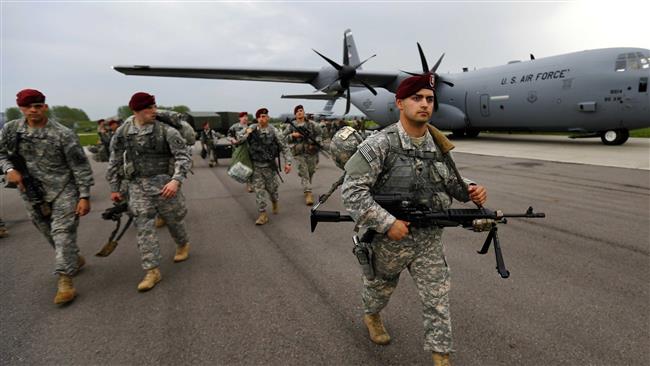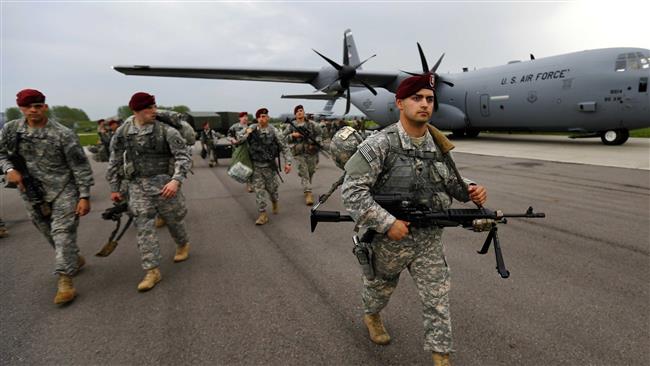 The United States has started to deploy 3,000 soldiers for a major military exercise with NATO member Baltic states in northern Europe, according to the US Defense Department.
The war games, dubbed Operation Atlantic Resolve, is intended to show Russia's neighbors Latvia, Lithuania and Estonia the Western alliance will stand by them, the Pentagon said Monday.
Earlier in the day, the US delivered over 100 pieces of heavy military equipment to the Baltic states to provide them with the ability to "deter" the perceived threat from Russia.
The equipment was delivered to the port of Riga, the capital of Latvia.
The arrival of these weapons will "demonstrate resolve to President (Vladimir) Putin and Russia that collectively we can come together," US Major General John R. O'Connor told AFP as he oversaw the delivery of the equipment.
The three Baltic states, which were formerly ruled by the ex-Soviet Union, joined NATO and the European Union in 2004.
NATO plans to expand its military presence in Eastern Europe amid the conflict in Ukraine and has held numerous war games over the past year. In 2014, NATO forces held some 200 military exercises, with the alliance's General Secretary Jens Stoltenberg having promised that such drills would continue.
The weapon transfer comes amid tensions between the US and Russia over the Ukrainian crisis. Western governments accuse Russia of destabilizing Ukraine by supporting pro-Russian forces there, an allegation Moscow has repeatedly denied.