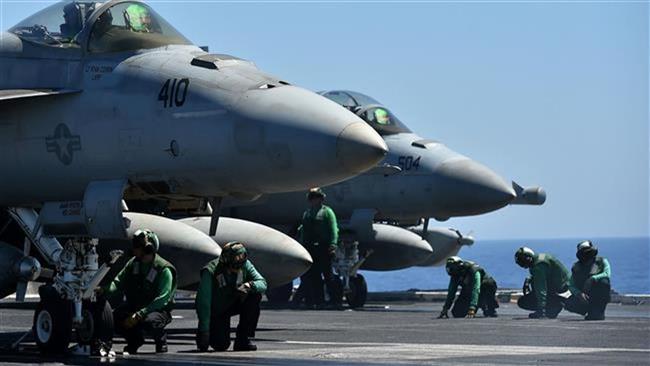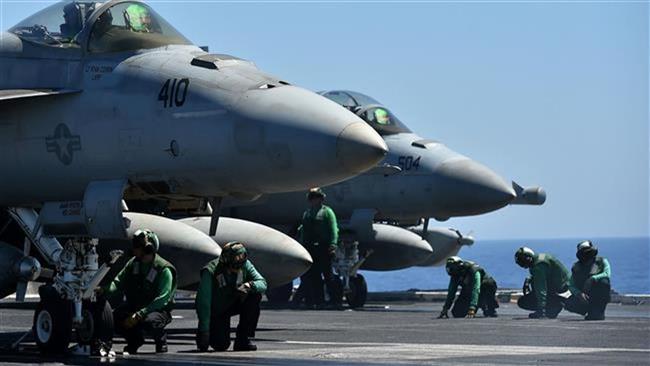 A counter-terrorism analyst says the September airstrikes in Syria by the United States which killed at least 90 Syrian soldiers were "coordinated" and should be addressed as "war crime."
On September 17, two F-16 and two A-10 jets entered Syrian air space from Iraq and carried out four attacks. Reports said the air raids were conducted by American, Australian, Danish and British warplanes.
The Pentagon said Tuesday the airstrikes were an "unintentional error," adding that the US-led coalition had launched the air raids based on wrong intelligence.
Scott Bennett, a former US Army psychological warfare officer and counter-terrorism analyst, told Press TV on Wednesday that the attacks exposed US deception and ongoing "propaganda war."
The attacks were "an indication of treachery deceit and continuing propaganda war that the United States under the Obama administration and the incompetent bundlers in the CIA and commanders in US Central Command have been consistently deploying as smoke screens and camouflage to try and cover up these war crimes that the United States has been engaged in with the attempted removal of President (Bashar) al-Assad and the attempted establishment of mercenary Takfiri ISIS (Daesh) realm," Bennett said.
Also, "it's a clear indication that proper targeting was not followed, it's very interesting that the hotline that exists between US Central Command and Russia was left unattended for 27 minutes, that's an indication that this was no accident, this was an intentional act of deception and an intentional assault on Syria and an intentional declaration of war that the United States engaged in and it's something that needs to be defined and addressed as a war crime," he noted.
The analyst went on to say that "this is an incident which has been exposed just in time for [Turkish] President Erdogan's offensive maneuver into Syria from Turkey, so there are some coordinated operations going on here."
Since September 2014, the US and some of its allies have been conducting airstrikes against purported Daesh positions inside Syria without any authorization from Damascus or a UN mandate.