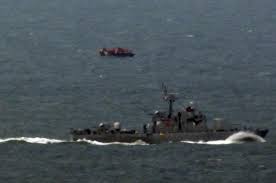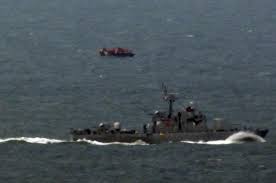 The Pentagon says a US Coast Guard vessel has fired a warning shot after a tense encounter with an Iranian fishing boat in the Persian Gulf.
On Tuesday, Pentagon officials claimed that the Coast Guard patrol vessel Monomoy fired the warning shot after a machine gun on the Iranian dhow aimed at US forces.
"The dhow's crew trained and prepared to fire a .50 caliber machine gun on their small boat as it approached as part of a routine maritime security operation," the US Navy said in a statement.
"This action by the dhow's crew demonstrated hostile intent," the statement added.
Pentagon spokesman Rear Admiral John Kirby told reporters that the fishing boat pulled away following the shot and nobody was hurt.
He claimed the Coast Guard vessel was on a "routine maritime security operation."
Iranian officials have yet to comment on the incident.