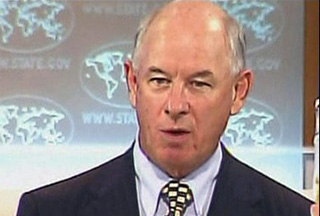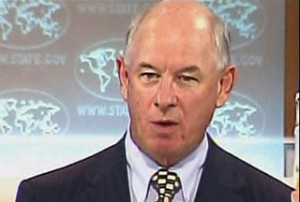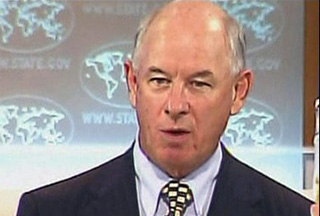 After Iran said Washington and Riyadh are responsible for the abduction of an Iranian researcher in Saudi Arabia, the US State Department refuses to make any comment on the matter.
"We are aware of the Iranian claims," department spokesman Philip Crowley told reporters on Tuesday. "I have no information on that."
"I'm not going to say anything else," he insisted.
Shahram Amiri, a researcher at the University of Malek Ashtar, went missing in the Saudi holy city of Medina while on a pilgrimage visit earlier this year.
He is among several Iranian nationals who Tehran says have been illegally detained by the US authorities.
On Tuesday, Iranian Foreign Minister Manouchehr Mottaki accused the US of abducting the researcher.
"Based on evidence that we have at our disposal, the Americans had a role in kidnapping Shahram Amiri," Mottaki said.
"Therefore, we expect the US government to return him," he added.
Earlier Tuesday, Iranian Foreign Ministry spokesman Ramin Mehman-Parast told Press TV that authorities in Riyadh have sent Amiri off to the United States.
Mehman-Parast said 11 Iranian nationals are currently held in detention in US prisons, adding that "Shahram Amiri is one of these detainees."
The US revealed earlier in December that Amir-Hossein Ardebili, an Iranian national who went missing in Georgia two years ago, was being held in a prison in Philadelphia.
The Georgian government handed him over to the US authorities in 2008.