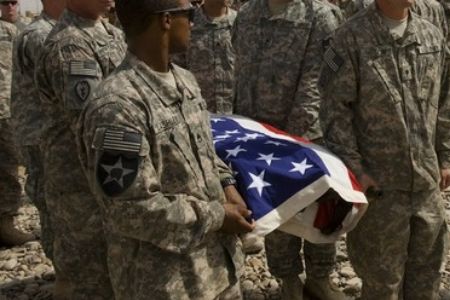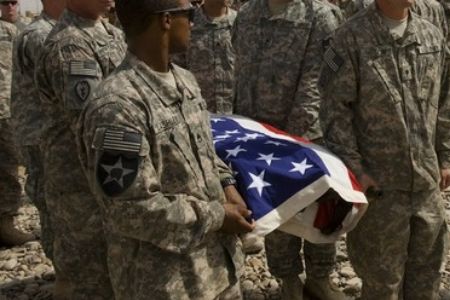 A US trooper has died during operations in central Iraq, bringing the number of US troops who have been killed in Iraq to over 4,400.
"A United States Division-South soldier was killed Saturday in Babil province while in support of Operation Iraqi Freedom," read a statement from the US military, referring to the codename for the US military's occupation of Iraq, AFP reported.
According to the independent virtual center for battleground statistics, icasualties.org, the fatality takes the death toll from the nearly-eight-year-long operations to 4,414.
Over one million Iraqis have died during the US-led operations, says California-based investigative project, Project Censored.
The US led the 2003 invasion of Iraq, claiming that the country harbors weapons of mass destruction (WMD). However, later findings proved that not only Iraq was not in possession of the arms, but also that the officials who rallied support for the invasion had been informed about the nonexistence of the weapons.
Iraqi civilians, meanwhile, continue to take the brunt of violence, seen as a militant response to the long-drawn-out American presence.
About 50,000 of the troopers are, though, to remain in the war-weary nation by the time Washington has promised to formally end combat operations.
Taking serious toll on the local residents were two wholesale US attacks on Fallujah in central Iraq in 2004.
A study, titled "Cancer, Infant Mortality and Birth Sex-Ratio in Fallujah, Iraq 2005-2009," revealed that the toxic trail left by the American onslaughts have proved deadlier than the one besetting the Japanese cities of Hiroshima and Nagasaki which were targeted by US atomic bombs in 1945.