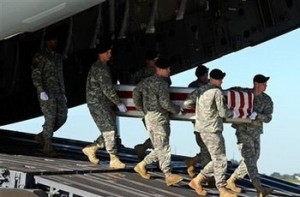 An American soldier has been killed and two others have been wounded in an attack on a US military base in central Iraq.
The US military said in a Sunday statement that the soldier, who was not named, was killed by indirect fire in a mortar or rocket attack on a base in Diyala province.
"The wounded were evacuated to a nearby military medical facility and are in stable condition," the statement said without giving further details.
The US military said in a separate statement that an American soldier died of non-combat related causes in the northern province of Nineveh.
Sunday's deaths bring the number of US soldiers killed in Iraq since the 2003 US-led invasion to 4,384, according to an AFP tally based on independent website icasualties.