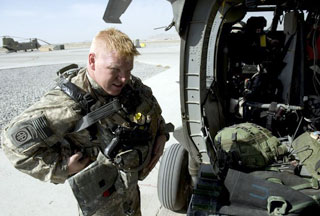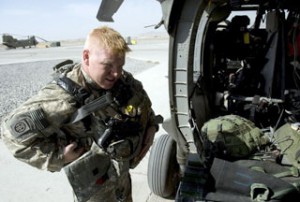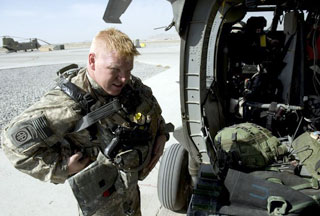 In a rare fatal incident, two American troops have drowned in Afghanistan, while trying to recover equipment from a northwestern river, security officials say.
The soldiers died on Wednesday, while trawling in the Badghis province's Bala-Murghab River for lost supply packages, the area's Deputy Police Chief Mohammed Jabbar told a Press TV correspondent.
The supplies were lost as a US aircraft was dropping caissons and food parcels on the troops' base.
The present US contingent in cooperation with local military and police force have set out on a rescue operation.
Meanwhile, a spokesman for the Taliban, Ghari Yousuf Ahmadi, said that the militants had attacked the soldiers as the aircraft was on the supply mission, killing one of the soldiers while four others drowned themselves in the river.
Some 465 international soldiers have died in Afghanistan so far this year — the bloodiest over eight years of military presence under the American command. US troops comprise more than half of the mortalities.
The soldiers have killed many thousands of Afghan civilians during their clashes with the militants or attacks on mistaken Taliban hideouts.
The US-led International Security Assistance Force (ISAF) also said on Thursday that two of its soldiers have been missing for two days in western Afghanistan, the AFP news agency reported. "Afghan and coalition forces are currently involved in an extensive search for the service members," the ISAF said.
It was not clear whether the missing were those referred to by the Afghan officials, although the ISAF said the troops had been lost track of during a routine supply mission on Tuesday.
The coalition also said two other US troopers had died on Thursday in a bomb explosion in southern Afghanistan.
The report coincided with the UK Ministry of Defense (Mod)'s confirmation of the death of a British soldier in southern regions of the war-torn country.