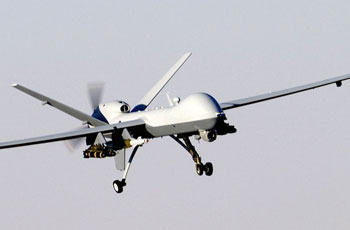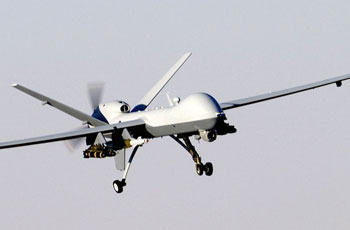 A US spy aircraft fired six missiles on a house in Pakistan's North Waziristan tribal region on Sunday, killing at least 6 people, local media reported.
The Express TV reported that the US pilotless aircraft struck a house and a vehicle at Datta Khel area, just few kilometers from Miranshah, the center of North Waziristan.
It was not clear as to who were targeted in the strike, the third attack in Waziristan tribal region in four days.
Residents in Miranshah said on phone that a US unmanned aircraft had been flying over the area since morning and launched the strike around 11: 45 a.m. The local tribesmen said they could not approach the strike site because of fear of another strike.
It was the third US attack in Waziristan region in four days.