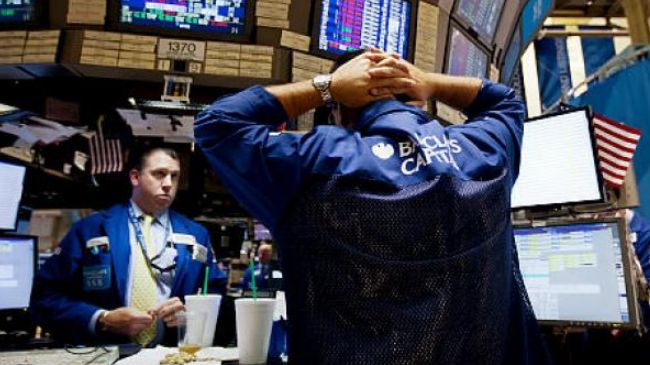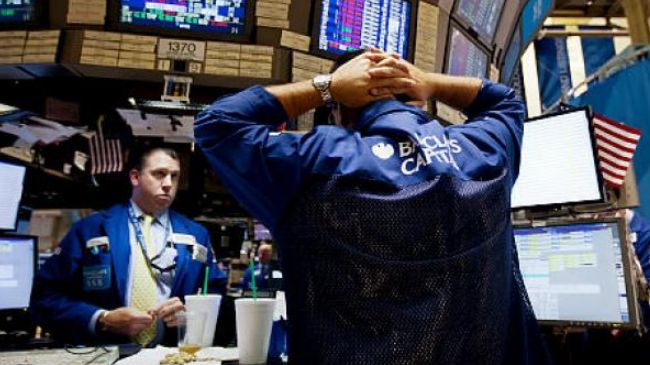 The United States stock market ended sharply lower following disappointing results from online retailer Amazon.com and troubling overseas markets.
The declines meant a tough month for the US stock market, which experienced its worst January in four years.
The Dow Jones industrial average hit its worst since 2009 and the Standards & Poor's 500 Index was sent to its worst in January since 2010.
On Friday, the Dow Jones industrial average fell 226 points (1.4 percent) to 15,625, the Nasdaq dropped 43 points (1.1 percent) to 4,079 and the Standards & Poor's lost 22 points (1.2 percent) to 1,772.
Amazon plummeted by 11 percent following a profit report by the world's largest Web retailer and sales that trailed analyst's estimates.
In addition, Mattel Inc. went down by 12 percent after a fall in Barbie sales weighed on results.
"I'm not surprised by the direction, [but] I'm surprised by the extent" of the selloff, said Mark Luschini, chief investment strategist for Janney Montgomery Scott.
Also, Terry Sandven, chief equity strategist at US Bank Wealth Management, said, "It seems investors can expect increased volatility and more modest returns as the year unfolds."
"We need earnings to drive the market to meaningfully higher levels and to do that you need an improving economy. We'll get a better read on that over the next week."
Investors began the New Year while they were somehow skeptical and nervous, with many expecting 2014 to be a more muddled and volatile year for the market.
Meanwhile, the currencies of several emerging-market countries also fell against the dollar.