Economy
US stocks suffer broad losses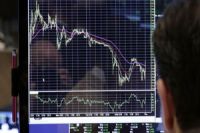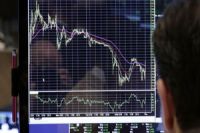 US stocks fell broadly Thursday, as investors weighed the consequences of an extended US government shutdown after a budget deal remained elusive in Washington.
The Dow Jones Industrial Average fell 137 points, or 0.9%, to 14996, its ninth decline in 11 sessions and closing below 15000 for the first time in a month. All but four Dow components were lower.
The S&P 500 index gave up 15 points, or 0.9%, to 1679, and the Nasdaq Composite index shed 41 points, or 1.1%, to 3774.
Republicans and Democrats remained at an impasse over terms for reopening the federal government. Highlighting investor jitters, the Dow shed as much as 186 points to 14947 intraday, later rebounding after a report that House Speaker John Boehner told Republican colleagues that he wouldn't allow the US to default on its debt. Stocks briefly dipped again in the afternoon after reports of gunshots outside Capitol Hill.
Investors say the intraday moves underscored the nervous mood among investors as the shutdown of the federal government entered its third day and the deadline to raise the US borrowing limit drew closer.
The Obama administration underscored the economic consequences of a long-term fight over spending and the borrowing limit.