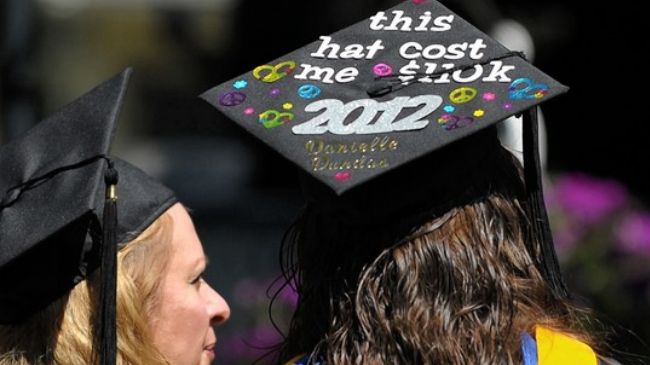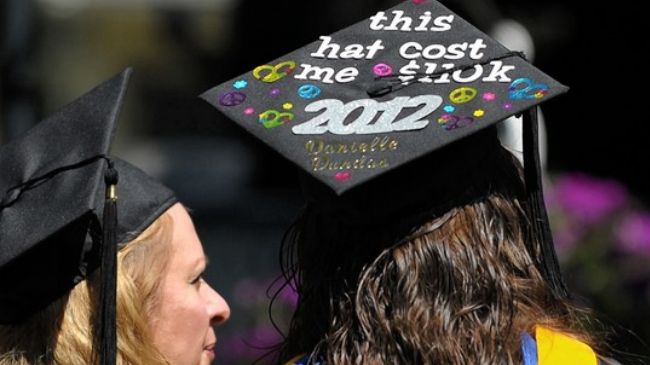 The New York Federal Reserve says the total student loan debt in the United States has almost tripled over the past eight years, approaching one trillion dollars.
The figure has increased to $966 billion as of the fourth quarter of 2012, almost tripling from 2004 to 2012, the organization stated in a report issued on Thursday.
The number of borrowers and the average balance per person also increased by 70 percent, with the number of borrowers late on their loan payments growing from under ten percent in 2004 to 17 percent in 2012.
People with a high burden of student loans are also prevented from purchasing other types of credit, particularly home mortgages, the report said.
The New York Federal Reserve also stated that student debt is the only kind of household debt that continued to rise through the Great Recession and now has the second largest balance after mortgage debt.
More students are attending college and more parents are taking out loans for their children's education, which has contributed to the substantial growth in student debt, the report said.
Other contributing factors include a longer stay for students in college and a higher matriculation rate for graduate school, delays in loan payments through deferments and forbearances, and difficult student debt discharge as the balance stays with the borrower, the reserve's report stated.
The automatic budget cuts in the US will cease allotments of federal financial aid for as many as 280,000 students nationwide.
In 2005, a new law was passed which made it nearly impossible to release private student loans in bankruptcy.