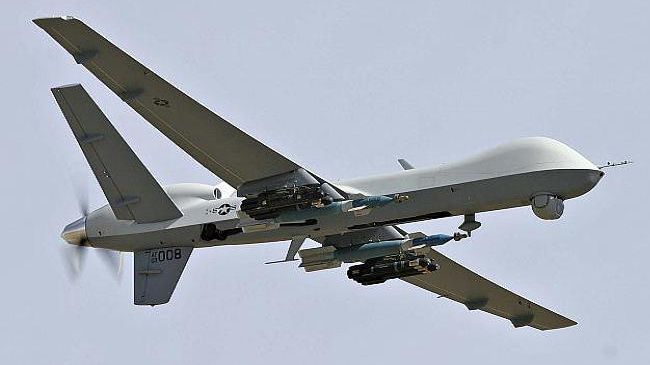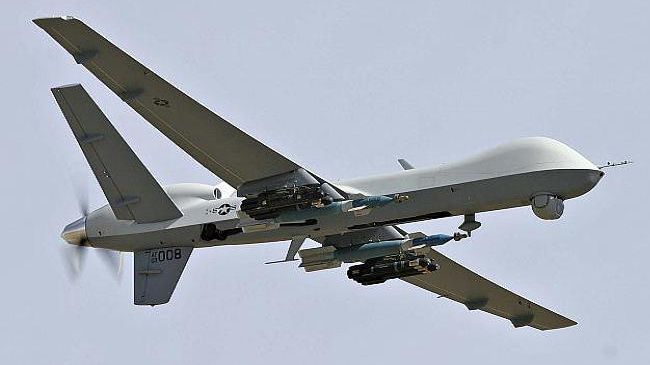 At least five people have been killed in an air raid carried out by a US assassination drone in north Yemen, local sources say.
A tribal source said on Sunday that the strike targeted a vehicle in the Khab al-Shath area located in Yemen's northern province of al-Jawf.
According to witnesses, the first aerial attack was followed by three other raids. However, they did not provide more details about the targets.
The United States has stepped up its killer drone operations in Yemen over the past few years.
On June 1, at least seven people lost their lives in a similar strike in the country's southern province of Abyan.
In April, Yemeni National Organization for Defending Rights and Freedoms said unmanned US drones had conducted more than 80 air attacks in the country last year.
Washington has come under fire for increasing the drone attacks in the country, where the people have held many demonstrations to condemn the violation of Yemen's sovereignty.
According to the Washington-based think tank, the New America Foundation, the US drone attacks in Yemen almost tripled in 2012.
US officials claim that the airstrikes target militants, but local sources say civilians have been the main victims of the attacks.
The US also conducts drone strikes in Afghanistan, Pakistan, and Somalia.