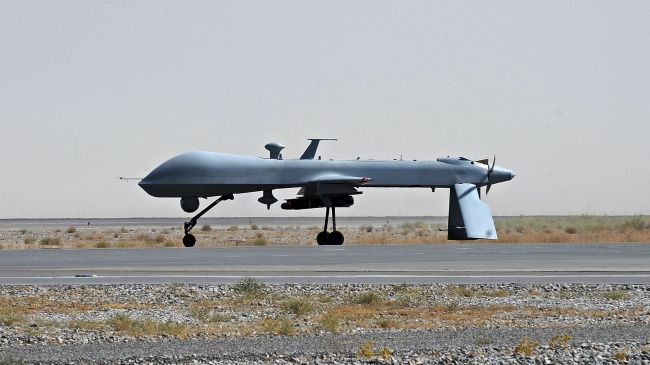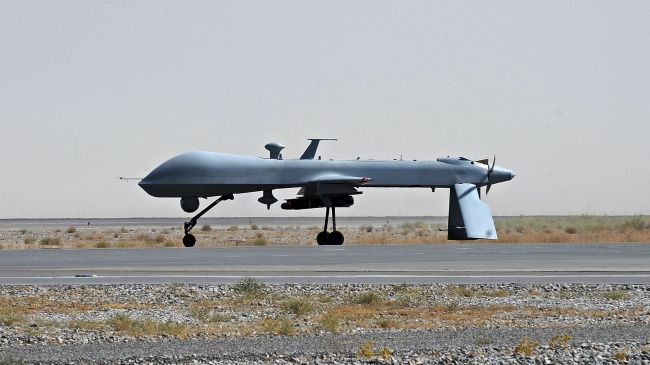 At least five people have been killed in two strikes carried out by US assassination drones near the Yemeni capital Sana'a.
According to a Yemeni security official, the attack took place in a mountainous area south of the capital on Wednesday, The Associated Press reported.
Four of the victims were killed in the first strike as they were riding a vehicle in the desert area of Oussab al-Ali, about 140 kilometers (90 miles) south of Sana'a, said an official, who was speaking on condition of anonymity.
The fifth victim, who was identified as Hamed Radman, was killed after a drone bombed his house.
A witness, living in a nearby village, said he saw smoke rising from the house after two explosions. He added that US terror drones had been flying above his village in the past three days and that they were still in the sky.
The United States has launched numerous drone attacks in Yemen that have killed many innocent civilians over the past few years.
Washington claims that its airstrikes target militants, but local sources say civilians have been the main victims of the non-UN-sanctioned airstrikes.
The US has come under fire for increasing its drone attacks in the Arab country.
Yemenis have held many demonstrations to condemn the United States' violations of their national sovereignty.