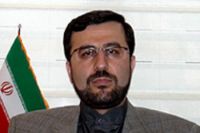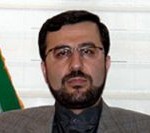 The Islamic Republic of Iran's Envoy to the Organization for Prohibition of Chemical Weapons (OPCW), Kazem Gharib Abadi, has announced that the US efforts to maintain chemical weapons poses a threat against international peace.
According to Fars news agency, in an address to the 16th congress of this Organization in The Hague, Netherlands, on Monday, Iran's envoy pointed out that the illegitimate and illegal efforts of the US for maintenance of stored chemical weapons poses a serious threat against global peace, which cannot be neglected.
He underlined that in the past century, millions of innocent and civilian human beings have fallen victim to the warfare and aggressive policies of a number of states, including the US and Zionist regime. He also considered as necessary global resolve for countering chemical weapons.