Asia-Pacific
China
Economy
North America
US threats against 'developing nation' tag at WTO bound to fail: China
China has lambasted US President Donald Trump over his new bid to coerce the world trading system to prevent the Asian country from declaring itself a "developing" country for "special treatment," just ahead of a new round of trade talks between the two world powers.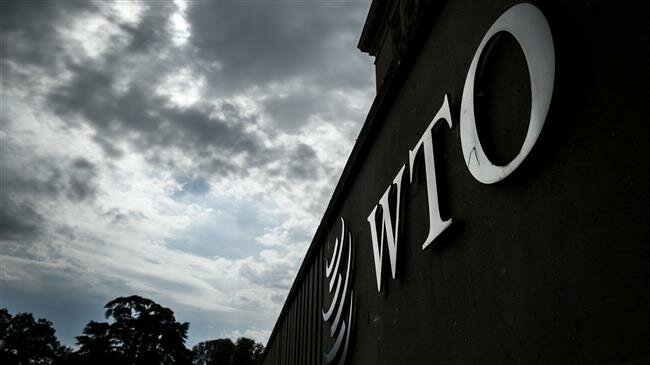 Trump ramped up his attacks on Beijing and the World Trade Organization (WTO) in a memo he signed on Friday, threatening that Washington could unilaterally revoke the special breaks global rules grant to nations that call themselves developing countries.
The "developing nation" status in the trade system is a benefit that allows countries designated as such longer timelines for implementing free trade commitments, as well as the ability to protect some domestic industries and maintain subsidies.
Trump made the threat on the eve of a new round of trade talks between Beijing and Washington in Shanghai.
On Monday, a commentary reflected by Xinhua, an official Chinese news agency, described the new threat as a pressure tactic which is bound to fail.
It said that Washington "obviously timed the memo to serve as a new bargaining chip" in the trade talks. "But the tactic of imposing pressure is nothing new to China and has never worked."
The commentary also added that the US government's "latest hegemonic attempt" to coerce the world body "is destined to hit a wall of opposition."
The commentary said that "messing with" the basic principles of the WTO "will beget nothing but failure."
"It will bring controversy and chaos, putting new obstacles in the way of WTO reforms," it added.
The Trump administration has long complained that the world trade rules are unfair to the United States. The memo called on his administration to seek ways to force the organization to immediately change how it treats certain countries.
Though its focus is on China, the memo names several other leading economies, including Turkey, Mexico, the United Arab Emirates (UAE) and Qatar.
Trump gave the WTO 90 days to determine whether there's been "substantial progress" toward limiting the number of countries considered developing nations, otherwise the US may take unilateral action.
Another Chinese newspaper, the People's Daily, wrote that the 90-day deadline lays bare the "arrogance and impudence" of the US.
No trade deal possible with existing US tariffs: ChinaChina says the existing US tariffs must first be removed if Washington wants a trade deal with Beijing.
China hasn't abused the special treatment accorded to it as a developing nation, the paper said.
Under current global trade rules, any member can decide to declare itself to be "developing" rather than "developed."
The US and China, the world's two-largest economies, are in the midst of a year-long trade war.
Trump initiated that trade war with China last year, when he first imposed unusually heavy tariffs on imports from the country, seeking extensive structural changes from Beijing and alleging that it had engaged in intellectual property theft over many years, which China vehemently denies.