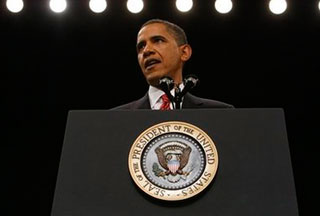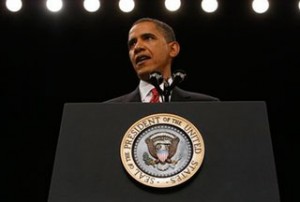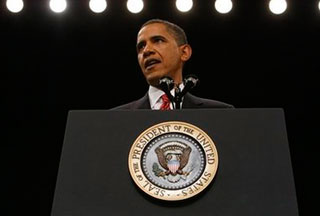 US President Barack Obama has decided to dispatch 30,000 more soldiers to Afghanistan and has asked NATO allies for more troops.
In a live televised speech at the US Military Academy at West Point, New York on Tuesday, he said the troops will be deployed in the first part of 2010.
He stated that the fresh troops would target the resurgent Taliban, secure key population centers, and train military personnel.
In a very emphatic tone, he warned that the United States would end its eight-year mission in the next 19 months. He said that a drawdown would begin in July 2011 but gave no deadline for a full US withdrawal.
He went on to say that Afghanistan was not "lost" but had deteriorated over the last several years, with the Taliban gaining ground.
But now the Afghans must take responsibility for their own country, he added.
Elsewhere in his remarks, the US president said that the US must pay attention to the Afghanistan-Pakistan border.
The same "cancer" of terror that hampered Afghanistan has taken root along the border with Pakistan, he added.
And Pakistan and the United States have a common enemy in extremism, he noted.
Obama also leaned heavily on NATO allies and other countries to join in escalating the war, saying, "We must come together to end this war successfully."
NATO diplomats said Obama was asking alliance partners in Europe to add
5,000 to 10,000 troops to the separate international force in Afghanistan. NATO allies and other countries have about 40,000 troops on the ground.