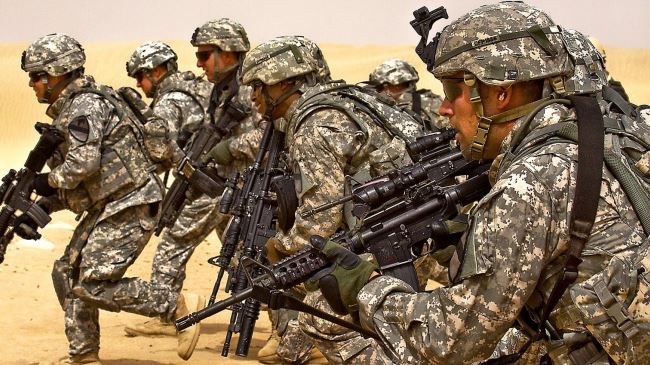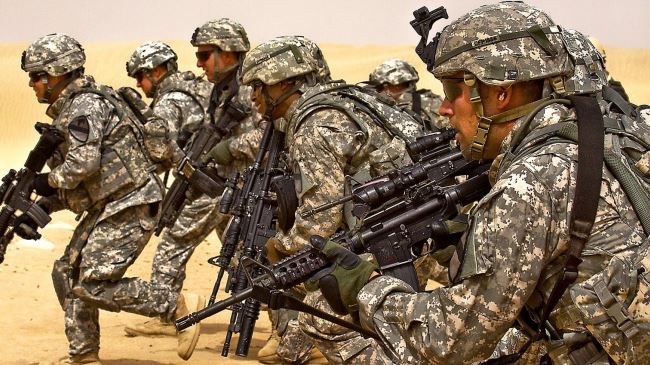 The United States plans to deploy troops to Poland and Estonia to conduct drills with its allies, amid rising tensions between Washington and Moscow over Ukraine, report says.
The US is to send 150 troops to participate in nearly two weeks of military exercises, The New York Times reported.
The planned exercises by the US are part of a broader NATO plan to expand its presence in East Europe.
Over the past two months, the US has beefed up its presence in East Europe as Ukraine grapples with spiraling crisis. Defense Secretary Chuck Hagel said on Thursday that the US will continue to boost its military presence in the Black Sea.
General Philip Breedlove, head of US forces in Europe, said earlier this week that NATO would continue to augment its presence in East Europe.
"We've had a paradigm shift, change, gone through a period where I think we thought we were past the time when military force would be used to change international borders in Europe," he said.
The US Air Force said recently it plans to deploy 18 fighter jets, already based in Europe, to Poland for joint maritime exercises at Lask Air Base in the Black Sea.
Tensions between the Western powers and Moscow heightened after Crimea declared independence from Ukraine and formally applied to become part of the Russian Federation following a referendum on March 16, in which nearly 97 percent of voters in Crimea said yes to reunion with Russia.
Russia said on Saturday that NATO's further enlargement will change European security structure, posing a serious threat to Moscow.
Relations between Russia and NATO have been at their worst since Crimea's reunification with Russia.