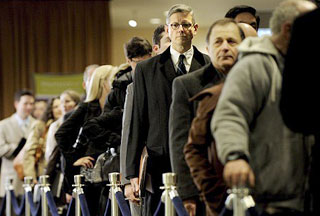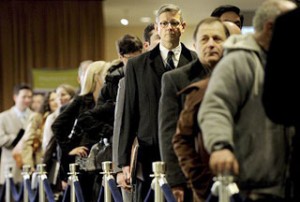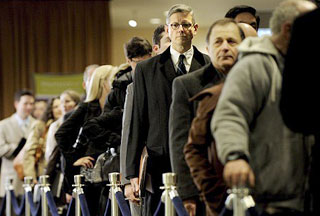 Unemployment rate in the US is probably higher than the 9.8 percent announced by the Labor Department today as the number of people looking for work is going down, according to a senior US economist.
"People are just disappearing," John Silvia, 61, chief economist at Wells Fargo Securities in Charlotte, North Carolina, said in a Bloomberg radio interview on October 2. "Discouraged workers go up. Marginal workers go up."
The total jobs lost since the recession began in December 2007 have risen to 7.2 million, which is the highest since the Great Depression. The loss for September was 263,000.
"The reason the unemployment rate is not going up faster is because you have a lot off people dropping out," said Silvia, a former congressional economist.
"People are unemployed for a longer period of time and those who are employed are having a tougher time bringing home money," Silvia said. "There are a lot of people very far out on the margin." Moreover, many businesses are "not willing to hire part-time workers," he said.
The figure representing the proportion of the population to the workforce – called the 'participation rate' – declined from 65.5 percent in August to 65.2 percent in September, the lowest level since May 1986.
"The pace of economic recovery is below what I thought equity markets have discounted two weeks ago or a month ago,…A lot of people were looking for a V-shaped recovery. They are going to get something less than that," said Silvia.
According to a monthly survey of economists by Bloomberg News, the US gross domestic product (GDP) is expected to show an annualized growth of 2.9 percent rate for the third quarter. The same economists forecast a fourth-quarter growth of 2.2 percent.