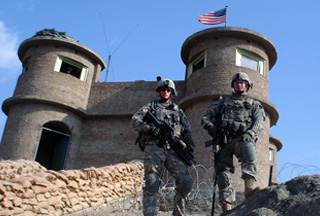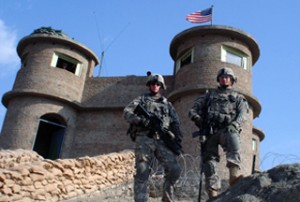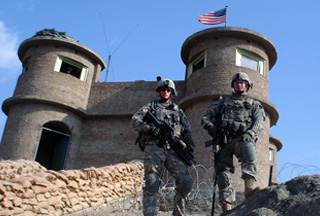 While Washington is weighing its options on sending more troops to Afghanistan, the US army is spending billions of dollars on upgrading its bases in the war-torn country.
The Washington Post said on Sunday that the US military has wanted to spend 1.3 billion dollars on more than one-hundred military projects across Afghanistan.
Based on the report, 30 million dollars of the money will be spent on the main US base located near the northern Afghan city of Bagram.
The move is aimed at ensuring that Afghanistan's infrastructure can support US and NATO forces for years to come.
The US military has already spent roughly 2.7 billion dollars on construction in the last three years.
This comes as Washington says it closed its 2009 fiscal year with a record 1.4 trillion dollar budget deficit.
The report comes as US President Barack Obama is weighing a request for the deployment of an additional 40,000 troops in Afghanistan.