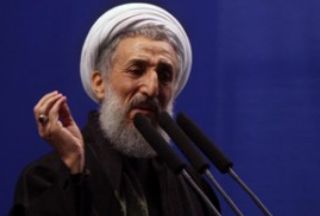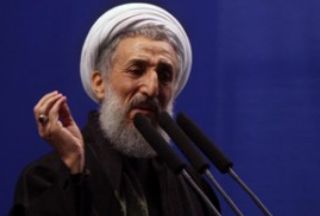 Tehran's interim Friday Prayers leader has accused the US of masterminding the twin bombings in Zahedan to hide its disgrace over the botched abduction of an Iranian scientist.
On Thursday July 15, two bomb explosions in quick succession took place outside the Zahedan Grand Mosque in southeastern Iran. At least 27 people lost their lives and more than 100 others were injured in the terrorist attack.
In his Friday Prayers sermon, Hojjatoleslam Kazem Seddiqi strongly condemned the terrorist attacks, which have widely been blamed on extremist Wahabis and Salafis trained by US intelligence in Pakistan.
"This act of terror aimes to cover up America's loss of face and the trampling of its intelligence authority in the international arena over Shahram Amiri's case," said the cleric, referring to the recent release of an Iranian scientist after having been kept in US custody for over a year.
Speaking at a press conference upon his arrival in Tehran on Thursday, the Iranian scholar said the US was pursuing a "psychological propaganda" campaign against the Islamic Republic through his abduction.
"They (US security agents) told me they would give me USD 50 million and provide me and my family with proper living conditions in a European country if I reversed my decision to return to Iran," Amiri said.
He also pointed to a US offer for an interview with CNN and said that "since the early days of my abduction, the Americans were willing to pay me USD 10 million in exchange for my participation in a 10-minute interview with CNN."
With the help of Saudi forces, US security agents kidnapped Amiri in June 2009 while he was on a pilgrimage in Saudi Arabia. He was later transferred to the United States.
On July 13, the Iranian scientist took refuge in Iran's interests section at the Pakistani Embassy in Washington and later on Wednesday left the United States for the Iranian capital, Tehran.