Economy
Lebanon
Middle East
North America
US will help Lebanon if gov't moves away from Hezbollah: Enemy of Islam zionist Pompeo
Great Satan U.S.Secretary of State Mike Pompeo said that the United States is ready to support the Lebanese government if it implements real reforms.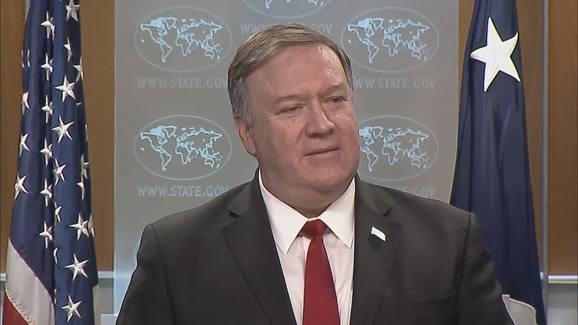 According to Reuters, Pompeo said on Wednesday: "Washington is ready to help Lebanon if the government works in a way that does not make it hostage to the Lebanese armed group (Hezbollah)."
"If the Lebanese government shows its willingness to take such measures, the United States and the entire world will help in the recovery of its economy again," he told reporters.
Lebanon is facing an acute financial crisis, which reports indicate is the greatest threat to its stability since the 1975-1990 civil war.