North America
Human Rights
World News
US will not file charges against white officer who shot and paralyzed Jacob Blake
The US Justice Department has announced it will not file federal criminal civil rights charges against a white police officer who shot and paralyzed African-American Jacob Blake in Kenosha, Wisconsin, last year.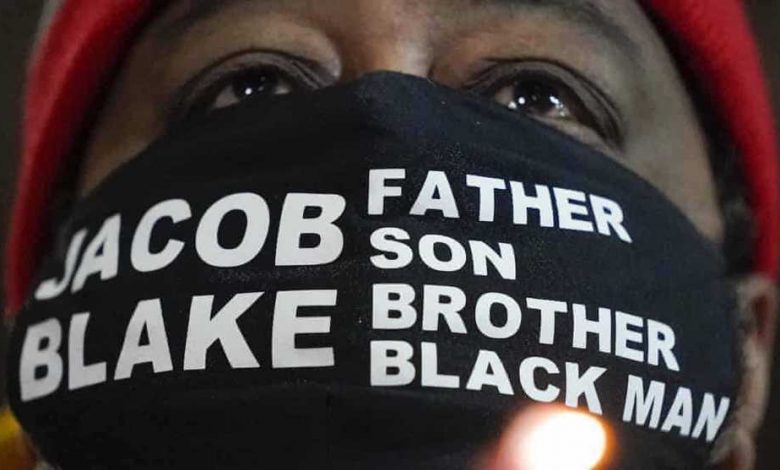 Blake was shot by police several times in the back in front of his young children during a domestic disturbance in August 2020. The shooting, which left Blake paralyzed from the waist down, sparked days of violent protests against police brutality and racism across the United States.
The protests in Kenosha began peacefully the night Blake was shot but soon turned violent. On August 25, two people were shot and killed in the violence.
The department's decision not to pursue any charges against Rusten Sheskey, the white officer who shot Blake, comes ten months after Wisconsin prosecutors cleared him of any wrongdoing over the shooting.
Kenosha County District Attorney Michael Graveley said that Sheskey was acting in self-defense because Blake was carrying a knife and he had resisted arrest despite multiple Taser shots.
In a statement on Friday, the DoJ said, "Experienced federal prosecutors from the civil rights division and the US attorney's office reviewed evidence obtained by the FBI and state investigators to determine whether the police officer violated any federal laws, focusing on the application of deprivation of rights under color of law, a federal criminal civil rights statute that prohibits certain types of official misconduct."
'Systematic racist system;
Blake's father, Jacob Blake Sr., told ABC News that he was disappointed by the decision.
"I was expecting more from the administration than this. I was expecting much more than this," he said. "I believe that we're in a systematic racist system, and that this system was not set up for us."
Two other police officers on the scene that day – Vincent Arenas and Brittany Meronek – had initially been placed on paid administrative leave, but they returned to duty early this year.
On August 23, 2020, officers responding to a domestic disturbance call allegedly found Blake uncooperative. They unleashed tasers on Blake in an attempt to take him into custody, but Blake instead tried to enter his vehicle, in which his child was seated in the back. As he leaned into the SUV, Shesky fired seven rounds from his service pistol, gravely injuring Blake.
In its statement on Friday, the Justice Department concluded there was not enough evidence to prove the officer had used excessive force or violated Blake's federal rights.
Police officers and other government officials in the US are commonly shielded from prosecution under a legal standard known as "qualified immunity."
When ordinary citizens may be prosecuted regardless of their willful intent to violate a law, qualified immunity protects state agents from charges stemming from "reasonable but mistaken judgments about open legal questions."