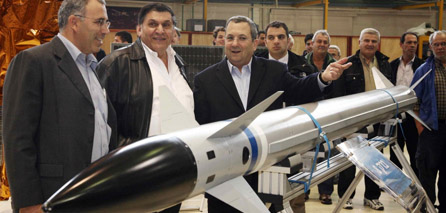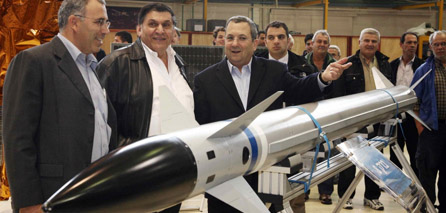 The United States plans to provide Israel with its most extensive military aid package in history.
The US Assistant Secretary of State, Andrew J. Shapiro claims that the increased US military assistance should help Tel Aviv reach tough decisions in peace talks with the Palestinians.
He said that there is "hope that the administration's expanded commitment to Israel's security will advance the process by helping the Israeli people seize this opportunity and take the tough decisions necessary for a comprehensive peace," Haaretz reported.
Speaking at the Brookings Institution's Saban Center for Middle East Policy in Washington, D.C., Shapiro said that the US plans to bolster Israel's security by providing funding for the Iron Dome anti-missile systems.
Washington also plans to sell Israel's new fighter jets.
Shapiro said that since Israel is facing some of the toughest challenges in its history, US President Barack Obama administration has asked Congress for nearly $2.775 billion in security assistance funding "specifically for Israel" in 2010.
"It is the largest such request in US history," he added.
American behaviour towards Israel reflects the dishonest intentions of creating more troubles in the region.
Supporting Israeli occupation in Palestine is unjustified and will have dangerous impacts on Israel and its allies in case of using such fatal weapons against unarmed people wether in Palestine or in Lebanon.
American military handouts for Isareli occupation will change the area into reall hell , a hell which will turn Israel into Ash.
As long US supports Israeli occupation, more headache will be brought to American people wherever they are, wether in New York, Iraq, Afghanstan or even in Palestine.
For their public military support for Israeli occupation in Palestine, United States of America carries full responsibility for killing innocent Palestinians by Israeli hands and also it will be responsible for the future of American people who is looking for peace and security.
Meanwhile, and during Israeli war on Gaza 2008-2009, American government provided Israeli occupation with hundres of American made bombs and militray aids to continue killing steadfast Palestinians in Gaza.
Thousands of tons of American explosives and bombs were used by Israeli occupation against Palestinian people in Gaza during Israeli war on Gaza.
The unjust Israeli war on Gaza caused of killing of more that 1500 Palestinians and injuring of hundreds of innocents in Gaza Strip.
Most of Palestinian victims who were killed by Israel, were from children women, elders and even infants.