World News
Vatican sacks bishop over abuse scandal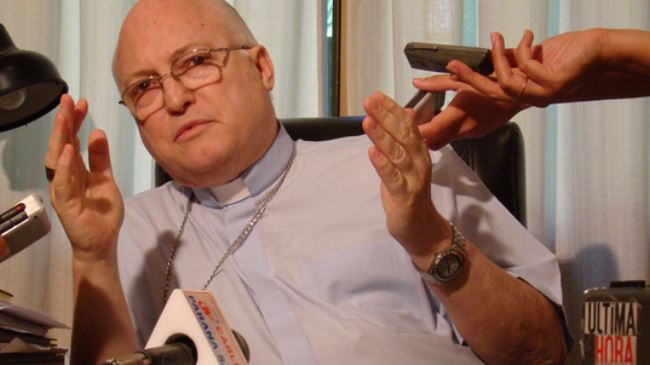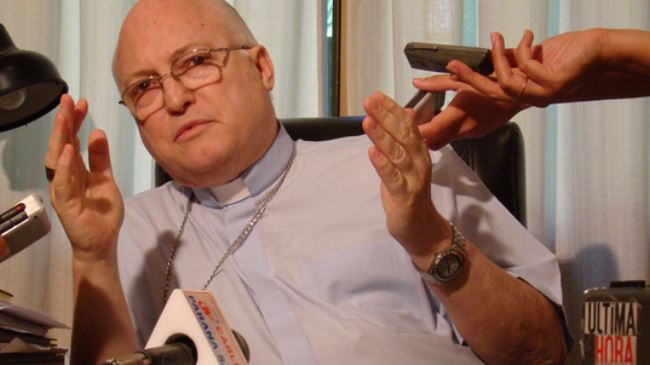 Pope Francis has sacked a conservative Paraguayan bishop for his role in covering up sex abuse of children at the hands of fellow Catholic priests.
Bishop Rogelio Ricardo Livieres Plano, a member of the conservative Opus Dei movement in Paraguay, has been dismissed by the Vatican for clashing with his fellow bishops and protecting a priest accused of inappropriate sexual behavior.
Livieres is accused of promoting an Argentine priest, Reverend Carlos Urrutigoity, whose former superior in the United States said was a "serious threat to young people."
The bishop was given the option of resigning but turned it down, giving Francis the "onerous" decision to remove him.
The incident marks the latest in a series of sex abuse scandals involving Vatican priests in recent years.
On Wednesday, the Vatican was forced to put its former ambassador to the Dominican Republic, Josef Wesolowski, under house arrest after local media accused him of pedophilia.
Senior officials including the former pope have been also accused of trying to cover up the child sex abuse.
The Roman Catholic Church has been hit by numerous scandals in the past few years, involving allegations of covering up the sexual abuse of children by priests to protect pedophiles and the reputation of church.
More than 4,000 priests in the United States have reportedly faced sexual abuse allegations since the 1950s in cases involving more than 10,000 children.
Pope Francis has warned that there will be "no privileges" for bishops when it comes to child sex offenders. The pontiff also promised more action in response to accusations of cover-ups and excessive leniency by the Vatican.