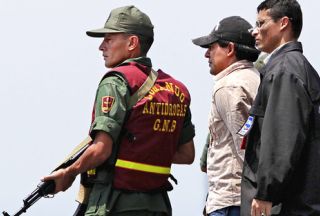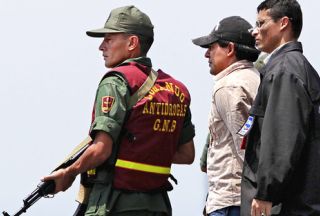 Venezuela's President Hugo Chavez says the country's security forces have arrested a notorious Colombian drug lord who is to be extradited to the US soon.
Carlos Alberto Renteria — also known as Beto — is reportedly the last remaining leader of Colombia's infamous Norte del Valle drug cartel.
He was arrested on Monday in Venezuela's Margarita Island and could be extradited to the US as soon as Wednesday, Chavez said on Tuesday without providing any additional detail.
The 65-year-old Beto is accused of shipping some 500 metric tons of cocaine to the US in the 1990s.
The kingpin has been on America's most wanted list since 2004 and a $5 million reward has been offered for his arrest.
US and Colombian officials have often accused Chavez's government of lax anti-drug efforts, claiming that he has allowed Venezuela to become a haven for Colombian drug lords.
This is while according to official statements, during this year alone, Venezuela has deported 10 suspects sought by different countries on drug-related charges.
The Norte del Valle was one of Colombia's most powerful cartels, believed to have exported more cocaine to the US than any other group.