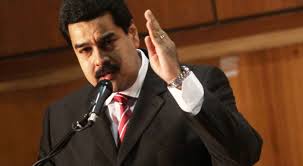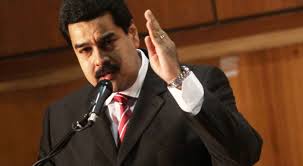 Venezuelan President Nicolas Maduro has ordered the expulsion of three US embassy diplomats, accusing them of plotting to sabotage the economy.
Maduro made the announcement during a live TV appearance on Monday, saying chargé d'affaires Kelly Keiderling and the two other diplomats would have 48 hours to leave the country, AFP reported.
He said the diplomats had met with the "Venezuelan far-right" to finance his opponents and "encourage actions to sabotage the power system and the economy."
"We will not allow an imperial government to bring money and see how they can stop basic companies and stop the electricity to turn off all of Venezuela," Maduro said.
The Venezuelan president had instructed Foreign Minister Elias Jaua to proceed with the immediate expulsion of the three Americans from the country.
On September 3, Maduro blamed Venezuela's right-wing opposition for causing a major power breakdown that affected much of the country.
"At this hour, all signs indicate that the extreme right has implemented its plan to carry out an Electrical Coup against the nation," he said.
"Clearly, behind all this is the hand of those who want to weaken our nation. Onward on the road to work and prosperity. Unity and Progress!" the president added.
On March 5, Maduro expelled two US military attaches hours before announcing the death of President Hugo Chavez, accusing them of promoting "destabilization projects."
Caracas and Washington have been without ambassadors since 2010, when late President Chavez refused to accept a newly named US ambassador to the country.