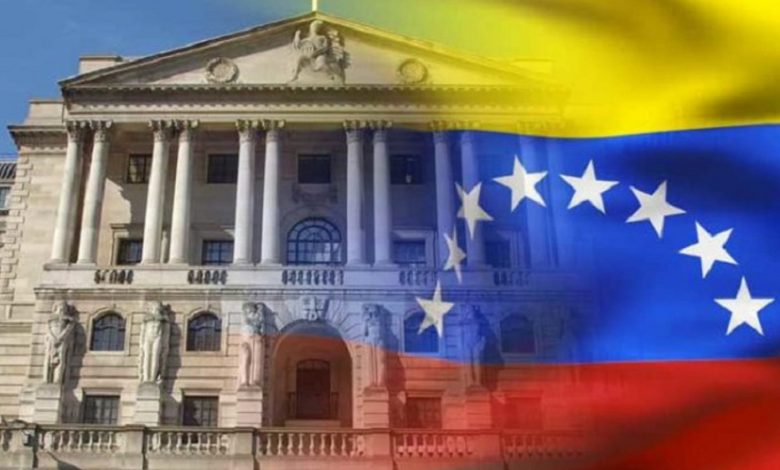 Venezuela has stepped up its efforts to recover nearly a billion pounds' worth of gold currently held by the Bank of England, the UK's central bank.Venezuela in legal bid to release gold held by Bank of EnglandVenezuela
The Venezuelan government is attempting to repeal a High Court ruling in July that the British government has "unequivocally recognized" self-appointed opposition leader, Juan Guaido, as the "interim president".
Ownership of the gold is set to be decided at the Court of Appeal in a case brought by Banco Central de Venezuela (BCV), the South American country's central bank.
The hearing is set to start on Tuesday (22 September).
BCV board solicitor Sarosh Zaiwalla made the following statement before the hearing: "This case raises a number of issues of public international law, which forbids the interference by any country in the internal affairs of another sovereign nation".
"The outcome in this case could present a further threat to the international perception of English institutions as being free from political interference, as well as the Bank of England's reputation abroad as a safe repository for sovereign assets", Zaiwalla added.
Zaiwalla concluded his statement by stating the obvious, namely that the government in Caracas remains in "sole, undisputed control of Venezuela's instruments of state and health system".
The BCV has pledged to sell the bullion to purchase "healthcare equipment, medicines and basic foodstuffs" from the United Nations Development program (UNDP) to tackle Venezuela's Covid-19 outbreak.
For its part, the Bank of England – which has seized the gold on the instructions of the UK government – claims it is "caught in the middle" of rival claims to the gold, from the BCV board appointed by the legitimate government in Caracas and an "ad hoc" board appointed by the self-appointed opposition leader Guaido.
The hearing at the Court of Appeal is expected to last three days.