Latin America
Venezuela slams Colombia over diplomatic break-up
On Friday, Venezuelan President Nicolas Maduro slammed his Colombian counterpart Ivan Duque for his refusal to restore diplomatic ties between the two countries.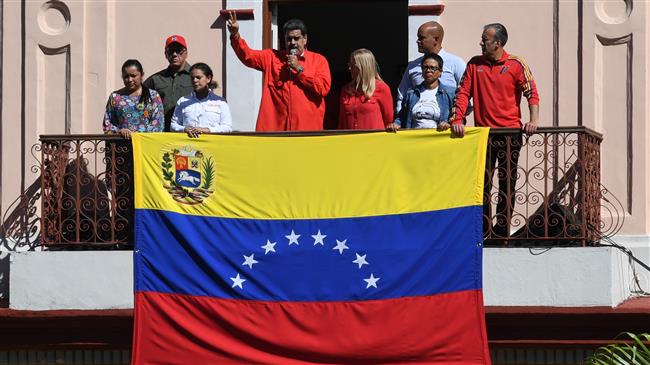 Maduro said his Colombian opposite number is intensifying the ongoing diplomatic break-up between the two countries.
Earlier this week, Maduro proposed restoration of diplomatic ties between the two countries at the consular level.
Duque rejected the proposal, claiming the legitimate president of Venezuela is Juan Guaido. As a result, Duque added, bilateral relations will be established with the Venezuelan opposition leader.
Guaido, supported by the United States, proclaimed himself interim president of Venezuela over a year ago, but never managed to take power in the Latin American country.
Maduro said recently that the Colombian president's policy poses a threat to Venezuela's security in many ways, including support for paramilitary agents and terrorists who are trained in Colombia and cross the border into Venezuela to commit dangerous crimes.
In this context, Venezuelan government officials say Caracas must stay alert as Bogota heavily contributes to US efforts to destabilize Venezuela and force Maduro out of office.
Likewise, experts believe Colombia's stance goes far beyond diplomatic hostility. Meanwhile, the Venezuelan opposition regards Duque as a political ally. Nonetheless, many Venezuelans have a totally different opinion.
While Duque stands as one of Washington's main allies in the Americas against the Venezuelan government, Maduro says he will reinforce all kinds of measures to counter the Colombian threat.